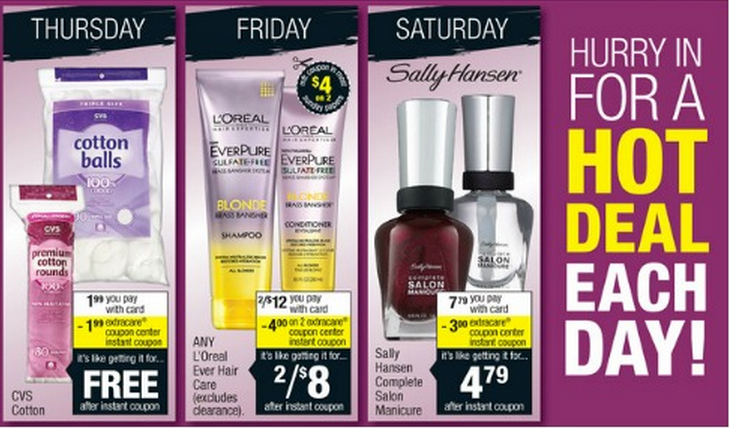 Heading out shopping today? Don't forget to stop at CVS and scan your card! Today only, there's a coupon printing for $1.99 off CVS cotton. And the CVS brand cotton balls or rounds are how much?
You guessed it! $1.99!
So, pick them up for free after coupon! You might want to take some change with you, though, since you may still have to pay tax on this.
Going shopping? Don't forget to check the coupon matchups for your favorite stores!
Get grocery coupon matchups right at your fingertips with Favado!
Sign up for FREE!

Resources You Might Like:
Coupons.com