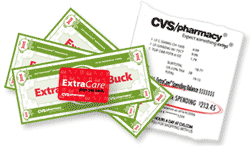 This week the CVS coupon machine is printing a HOT coupon for $5 off any Halloween Costumes and Accesories.  This coupon is one of those coupons that expire in just two days, so you will need to go looking for things that you can use it on.  Just hunt the seasonal aisle for things that are priced $5 or less to get them free.
If you got this coupon already make sure to let us know what you use it on to get it free or cheap!
Thanks Living Rich with coupons!