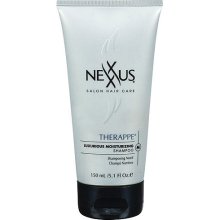 This week the CVS price scanner is printing some great coupons.  One of the coupons people are reporting is a coupon for $5/1 any Nexxus Hair Care Product.  You can use this coupon to buy the 5.1oz bottle of Nexxus Therappe shampoo for $0.29 after coupon.  What other coupons have printed for you at the CVS scanner this week?
Don't forget to get the rest of the CVS deals here.
Thanks, Saving and Giving!