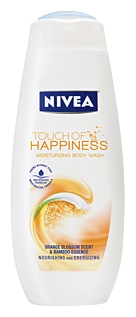 This is the last week to take advantage of the month long Nivea deal going on at CVS:  Buy $15 in products and get back $5 extra care bucks.  This week the women's body washes are $4.99 and the men's are $3.99.  This week you could do:
Buy four women's body washes $4.99 each
Use four $4/1 coupons from 5/2 RP insert
Pay $3.98 plus tax out of pocket and get back $5 ECBs  (Thanks Diane)
If you have the buy one get one free coupons from All You magazine the deal gets better.  Also some people are getting coupons at the price scanner for $3/$15 soap or body wash that you could use for an even better deal.
I also got an email from Julie sharing that she found BIC Soleil 4pk cartridges on clearance for 1.99 and the full size Satin Care for $0.84 at CVS.  She used the $2/1 BIC coupon from 5/2 SS and the $1/1 Satin Care coupon from 5/2 P&G to get them free.

Have you checked out out Iron Shopper submissions so far?  If you haven't you have missed Aimee's make up clearance find.  She got $125 in make up for only two bucks!  Check it out!