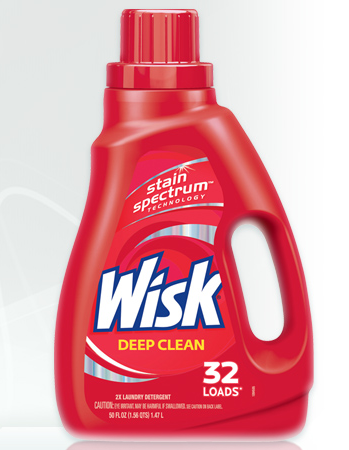 This week you can get a super deal on Wisk detergent at CVS.  Wisk is part of the Buy $30 and get a $10 Gas Card promotion.  Plus in today's newspaper inserts there is a high value $2 off coupon for this product.  Here is your deal:
Buy six Wisk 2x Ultra or HE Liquid Laundry Detergents 26-32 loads $4.99
Use six $2/1 Wisk Laundry Detergent 10/16/2011 RP Insert (exp 11/6/2011) or Use $1/1 printable coupon
Pay as low as $17.94 and get back a $10 gift card
The limit on this deal is five. So you could buy up to 30 bottles if were to max it out and if your store carries that many.  Don't forget that if your store is out of stock you can get a raincheck.  This is a great price for stocking up.  I actually stocked up on this detergent a couple of weeks ago for $1.99.  My grocery store had it on sale for $3.99 and after the last coupon available I paid $1.99 each.  So you guys would be getting a better day at CVS.
UPDATE: No rainchecks for gas promos.
The rest of this week's CVS deals are here.