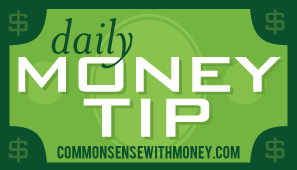 Tired of walking into a store ready to take advantage of a deal only to find the item is out of stock? This can be very frustrating which is why you should get in the habit of asking for a raincheck. Most stores will offer a raincheck which is a note that will enable you to take advantage of a deal at a future date at the sale price available right now. Here are some things to keep in mind when asking for a raincheck:
First ask customer service if they offer rainchecks, not all stores may offer this but most will.
Make sure to ask on the expiration date on the raincheck. This will depend on the store policy. For example, rainchecks from CVS or Walgreens don't expire. But rainchecks at my local grocery store expire after 14 days of issuance.
Most stores won't issue a raincheck on a catalina promotion. Walgreens doesn't offer rainchecks on register rewards promotions but CVS will issue a raincheck on extra care bucks promotions. This is because most stores can't issue a catalina coupon after the promotion ends. At CVS managers can manually issue extra care bucks.
The best way to find out what your local store's policy is for rainchecks is by asking.  If you are too shy, just grab the phone and call to find out.  Rainchecks are a great tool to take advantage of when an item is out of stock.  It gives you a chance to still take advantage of sale when the item comes back in stock.
Have a topic you would like address in the Daily Money Tip? Send me an email with your burning question. Read previous Money Tips here.

Thank you for reading the Daily Money Tip: Money Management for the Time Deprived.