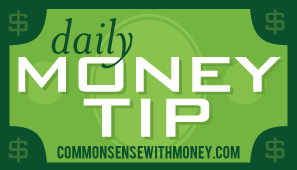 Printable coupons are often abused and can be easily manipulated. This can be in the form of photocopied coupons, coupons that are altered and coupons that have been created by individuals not companies. Don't know if the coupon you received via email is legitimate? Follow these tips to set your mind at ease:
If you received a coupon in pdf or jpg form that you think it's too good to be true; it most likely is. Coupons for free items that can be printed from your home computer should set off a red flag for you, unless you can verify that the coupon can be found on the manufacturer website.
Always be wary of "buying" FREE item coupons that you know did not come from a newspaper insert on Ebay.
Feel confident using a pdf coupon that you received directly from an email sent by a manufacturer OR is hosted in the manufacturer's website directly.
When in doubt visit the Coupon Information Center for a list of coupons that have been flagged as fraudulent by the manufacturers.
If you learn that the coupon you were emailed or have is a fraudulent coupon throw it away immediately. Do not try to use it unless you want to risk public embarrassment. By the time a coupon has been flagged as fraudulent by the CIC, retailers have been informed coupon is fraudulent and won't get reimbursed for it.
Coupon fraud really is short term gain, in the end it hurts everyone.
Have a topic you would like address in the Daily Money Tip? Send me an email with your burning question. Read previous Money Tips here.

Thank you for reading the Daily Money Tip: Money Management for the Time Deprived.