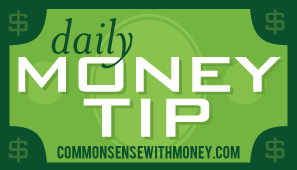 There are lots of you out there that are new to saving money by using coupons and hunting deals. I know you are trying to make sense of it all and a good way to start is by learning the lingo. What is BOGO, RRs and ECBs? Here are the answers:
ECB = Extra Care Buck (CVS coupon good on your next order)
RR: Register Rewards (Walgreens Rewards program, manufacturer coupon good on your next order)
SCR: Single Check Rebate (Rite Aid rebate program)
+UP rewards: Rite Aid reward program (coupons good on your next order)
WYB = When you Buy
BOGO = Buy one Get one free
FAR = Free After Rebate
IP = Internet Printable Coupon
IVC = Instant Value Coupon at Walgreens. Walgreens store coupon.
MIR = Mail In Rebate
OYNO = On Your Next Order
OOP = Out of Pocket.
RP = Red Plum insert
SS = Smartsource insert
P&G = Procter and Gamble insert
GM = General Mills insert (usually a Smartsource insert)
Moneymaker: getting something better than free after coupons, sale and store promotion. AKA: getting paid to shop.
CAT = A cat is a catalina coupon that prints at check out. It can be for $$ off a certain product or for $$ off your next order.
YMMV: Your Mileage May Vary.  It basically means that your experience may be different from the rest.
IMO: In my opinion.

Newbies, what other terms have you encountered that you are not familiar with? Leave me a comment to help you understand them.
Have a topic you would like address in the Daily Money Tip? Send me an email with your burning question. Read previous Money Tips here.

Thank you for reading the Daily Money Tip: Money Management for the Time Deprived.