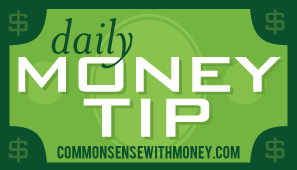 I am sure I don' have to tell you but it has been really cold lately. Here is a tip to help you lower your monthly heating bill. Reducing the thermostat setting on your water heater can help lower household energy costs.
Most water heaters are set at the standard temperature setting of 140F. Keeping all the water inside your water heater at that temperature 24 hours a day and seven days a week can use up a lot of energy.  In addition, water heated at 140F can poses a scalding hazard.  A setting of 120F is considered more ideal.  According to the U.S department of Energy a reduction of 10F can lead to 3-5% reduction in energy costs.  Those are savings you can warm up too!
The US Department of Energy (DOE) recommends consulting the owner's manual for your water heater for instructions on how to operate the thermostat.  You also may want to read your dishwasher's settings as some may require a water temperature of 130-140 F.  Wisebread also shares six other ways to lower water heating costs.
Have a topic you would like address in the Daily Money Tip? Send me an email with your burning question. Read previous Money Tips here.

Thank you for reading the Daily Money Tip: Money Management for the Time Deprived.