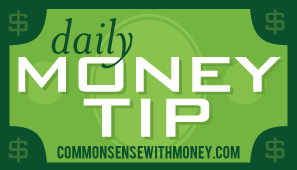 Have you ever stepped into an ethnic food store? Is that because you are not really looking to buy ethnic food? Well, then let me tell you that you might be missing on a huge money saving opportunity. Ethnic markets often sell both produce, spices and other grocery items for a lot less than at regular grocery stores.
I have shopped at Asian, Indian and Latin Food markets and in my experience I have noted that they sell some produce for less. Don't be confused and think that the produce they sell for less is produce that you would never use in your cooking, I am talking about things like onions, peppers, garlic, etc.
Do you often by items at the "International" food aisle at your grocery store? Maybe you want to experiment with something new? Take a leap and try something new but pay less for it. A lot of those canned goods, food mixes and other items sell for less elsewhere. For example, things like Basmati Rice or couscous sell for much less at the Indian or Mediterranean store.
Perhaps the best steal at ethnic food markets is spices. They are so darn cheap!! Literally, you pay a fraction of what you pay for spices anywhere else and what I love about buying spices at ethnic markets is that spices are fresh and fragrant and for very little you can get a LOT. Next time you need to restock a spice item for your pantry, I invite you to make a visit to your local ethnic shop and check out the prices there.
When you shop at an ethnic market you support a small local business and the fact that it is a small business works to your advantage. They stock less items and their inventory moves more often. This helps ensure freshness. But perhaps the biggest benefit of shopping at an ethnic food market is that it opens your mind to new and different foods. Shop often and you will find that things that looked weird to you no longer do so, and well I think that all around that's a great thing.
Have a topic you would like address in the Daily Money Tip? Send me an email with your burning question. Read previous Money Tips here.

Thank you for reading the Daily Money Tip: Money Management for the Time Deprived.