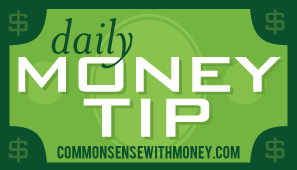 Gosh, I really can't tell you when was the last time I went to a live event. Having kids and no family around will do that to you. However, this summer the Backstreet Boys and NKOTB are coming to Boston and I thought hey! maybe now is when. I still have some convincing to do with my husband but hopefully he will come around.
For years, it seems that Ticketmaster had a stronghold on live event ticket sales. And while Ticketmaster is a great place to get events the moment they go on sale, there's a new site out there called ScoreBig that lets you pay below retail price on every ticket on the site.  ScoreBig is an invite only sale site where you can find the live event you want to attend (concert, sports game, theater event, etc)  and make an offer on how much you'd like to pay to attend. You even choose the number of seats, the general area where you would like to sit in, and how much you would like to pay.f your initial offer is not accepted you might receive a counter offer. Once your offer is accepted you get the the tickets delivered either via FedEx, electronically or at will call.
It is FREE to join ScoreBig, but there's a waiting list right now. Luckily, they've offered Common Sense with Money readers exclusive invites that let you skip the waiting list and get instant access. As a member you will enjoy:
Every ticket is below retail price with savings from 10-70% off retail value
Members never pay any fees or shipping charges. Using ScoreBig means you've already saved from buying at the box office.
100% ticket and satisfaction guarantee
More than 200,000+ tickets available right now from great sports, concert and theater events
The way I see it, if you like to attend live events, Join Scorebig Now.  It is FREE to join and it gives you another way to score a deal on tickets to your favorite sports, concert, and theater events – and let's you get out more, while saving you money.
Have a topic you would like address in the Daily Money Tip? Send me an email with your burning question. Read previous Money Tips here.

Thank you for reading the Daily Money Tip: Money Management for the Time Deprived.