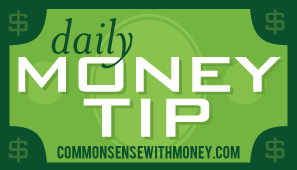 Today's Daily Money Tip is about using a coupon clipping service. I can't tell you how many times I have gotten emails or comments from readers asking how they can get their hands on multiples of the same coupon or maybe just get their hands on coupons they did not get in their newspaper insert. Manufacturers often make the decision to only issue certain coupons or coupons with higher value in certain areas.
How can you get your hands on those coupons you want but were issued in past versions of the Sunday newspaper? Use a coupon clipping service. A coupon clipping service takes the time to acquire extra coupon inserts and clips those coupons. You are then charged a small fee for this convenience.  Why would you want to use this type of service?  To have enough coupons to stock up on items you use a lot at rock bottom prices.
Here are the services I have used myself: Taylortown Preview, The Coupon Clippers and Coupons by Dede. All three services have different ways they operate. Some have a minimum purchase requirement, different payment methods, etc. But if you are interested in using a service you may want to check them out and see if they work for you.
Have a topic you would like address in the Daily Money Tip? Send me an email with your burning question. Read previous Money Tips here.

Thank you for reading the Daily Money Tip: Money Management for the Time Deprived.