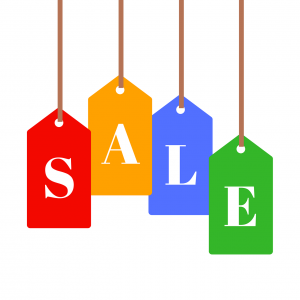 Are you doing any shopping this weekend? There are some amazing deals that you can score just after Christmas so I am a big proponent of shopping this weekend! The thing that I love about shopping right after Christmas is that these deals are great for stocking your gift closet, or for things that you actually need and use at home. 
Check out this list that I put together of deals to look for when shopping after Christmas and let me know if I missed anything. 
Deals to Look for When Shopping after Christmas
When you are out shopping this weekend, keep your eyes open for these deals. 
Holiday Decor – If you have the storage for it, be sure to grab some amazingly low deals on holiday decor. I have scored some holiday decor clearance deals at like 90% off shopping the after holiday clearance rack. 
Clothing – The days after Christmas is the best time to score sweet clothing deals, especially for kids! I like to look for clothes for my toddler during this time because I know he will be growing throughout the year. It's also a great time to find deals on winter coats! 
Bath and Body Products – Many holiday bath and body sets are priced at 50%-75% off in the days following Christmas and I like to buy these for gifts (if they are not too Christmasy, of course). I also like to buy them for my family and I to use throughout the year. We are a family of 5, two of which are teenagers. That means we go through a lot of razors and shaving cream throughout the year. I'll take all the savings I can with this stuff!
What are your favorite deals to score in the days after Christmas? What is the best after-Christmas deal you have ever gotten?