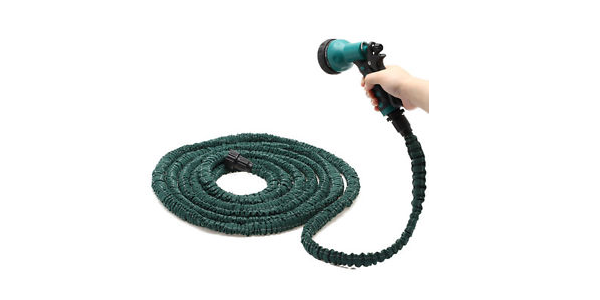 Head over to eBay and pick up the Deluxe Expandable 100 ft hose for only $9.99 with free shipping! This also includes a comfortable spray nozzle with different spray patterns.
1. Flexible and durable and the chance of breaking is lower than 1 in 1000
2. Can expand to corresponding 25 50 75 100FT in the water filling process
3. Automatically recovers to original shrinkable length when the water is shut off
4. The hose is wrapped with high-class fabric, both beautiful and wear-resistant
5. Great for many watering and cleaning uses:garden, car-washing shop, RV, pool, boat, etc.