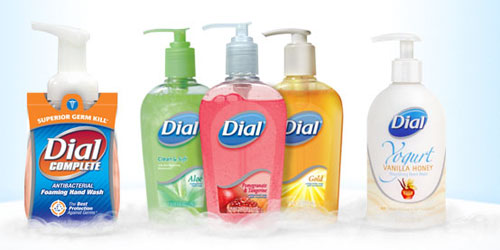 Finally some Dial Hand soap printable coupons!  Print this one to save 35¢ off any Dial Hand soap.  This is a great coupon to print if you have a store that doubles coupons.
I don't think there are very many stores that triple coupons anymore right?  I know want to them was Kroger in Texas and they quit even doubling coupons, geez!  Anyway, it would make for 70¢ off if you do have a store that doubles.
You can find more Dial printable coupons on my Coupon Database.