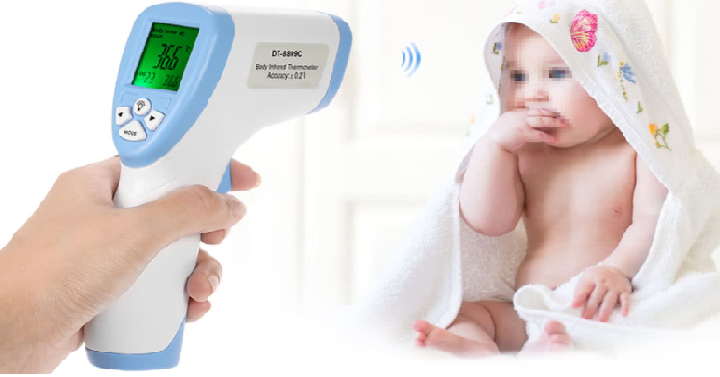 These are SO nice to have for emergencies at the home. Tomtop has the Digital LCD Non-Contact IR Infrared Thermometer for only $9.99 Shipped! (Reg. $18.99) This thermometer has Fahrenheit or Celsius modes. It also doesn't need to be in contact with the forehead which is nice for little ones. Full detatils include:
Backlight LCD digital display, Lightweight and portable for use.
Built-in laser pointer, precise non-contact infrared measurement.
2 temperature units for conversion: Fahrenheit or Celsius, long press "MODE" more than 5s.
Measurement modes selection for various needs conveniently.
Body temperature measurement: aiming towards the forehead with the distance of 1-15cm.
Different backlight color for different temperature range under BODY mode.
Object temperature measurement: measuring the surface temperature of an object, baby bath water temperature or milk temperature, etc.
Automatic selection range and display resolution 0.1°C/0.1°F.
Automatic data hold function and auto power off function.
Selection for buzzer; set alarm value(the alarm default value is 38°C/100.4°F).
Memorization of the last 32 groups of measurement data.