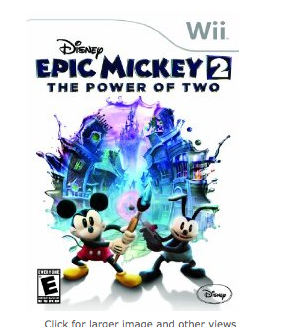 Wow! Here's a nice discount for you Disney fans!  Best Buy Bonus Deal of the day is Epic Mickey: Power of Two for Wii just $14.99. That is down from $39.99 Plus get Free Standard Shipping. 
Players will experience Disney's forgotten characters and attractions in all-new levels and further explore levels from the original Disney Epic Mickey game, but now changed, impacted by world-changing events that have shaken Wasteland apart.
This is just one of the daily deals offered today so be sure to check out the others.  Valid today only and they all ship free!