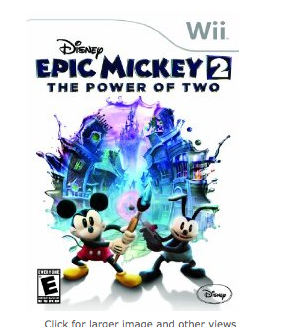 Wow! Here's a nice discount for you Disney fans!  Best Buy isoffering  Epic Mickey: Power of Two for Wii just $11.99. That is down from $39.99 Plus get Free Standard Shipping. This is the lowest price I have seen yet. 
Players will experience Disney's forgotten characters and attractions in all-new levels and further explore levels from the original Disney Epic Mickey game, but now changed, impacted by world-changing events that have shaken Wasteland apart.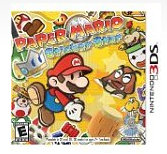 You can also get Paper Mario: Sticker Star – Nintendo 3DS for $19.99 down from $39.99 plus free standard shipping.  Check out the awesome reviews, it seems like a really great game! 
In a world where stickers are blended into every aspect of life, nothing could ruin the annual Sticker Fest more than that rascal Bowser stealing the six Royal Stickers and hiding them throughout the world.