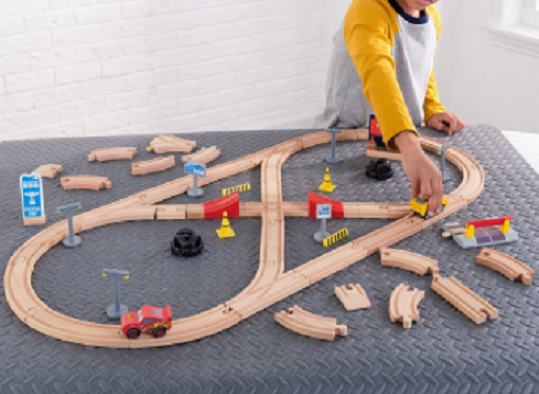 Here's a great birthday gift for a little one in your life! Hurry over to WalMart and grab this Disney Cars 3 Build Your Own Wooden Racetrack for Only $27.72! (Reg. $49.99)
With over 16 feet of solid wooden track, this train pack lets kids build their world and track any way they want! Imaginations race at full-throttle speed with this expansive set that can be built multiple ways for endless racing possibilities. Kids imaginations will race at full-speed with their two favorite Cars 3 characters! With bright colors and fine details, these cars bring Lightning McQueen and Cruz Ramirez to life.
You can also pick this up for free at your local store, or get free shipping on orders of $35 or more.