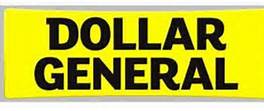 Here are this weeks Dollar General Matchups. Make sure you check out the Dollar General Coupon Policy. If you find some great unadvertised deal come back and let us know.
FREE
Suave Deodorant 2.6oz, $1
$1/1 Suave Product, exp. 4/30/14 (ALL YOU Feb '14)
Pay FREE
Nivea Men Shave Foam 7oz, $1.50
$2 off Nivea Men Face Care Product or (2) Shave Gels or Foams, exp. 3/9/14 (RP 02/09/14)
Pay FREE!
Bic 5pk Pencil, $1
$1/1 Bic Stationery Product, exp. 2/28/14 (SS 01/05/14)
Pay FREE
Grocery
Powerade 32oz, $0.95
Digiorno Pizza 32.7 oz, $5.95
Welch's Juice Cocktail 64oz, $2.50
Folgers Gourmet Supreme 10 oz, $4.00
$1/1 Folgers Gourmet Selections, exp. 3/31/14 (RP 01/12/14)
$0.25/1 Folgers Coffee Product, exp. 3/16/14 (RP 02/02/14)
$1/2 Folgers Coffee Product, exp. 3/16/14 (RP 02/02/14 R)
Pay $3.00
Progresso Soup, $1.95
$0.50/2 Progresso Soups printable
$0.50/2 Progresso Soups printable
$0.50/2 Progresso Soups printable
$1/4 Progresso Soup, exp. 3/1/14 (SS 01/05/14 #3 R)
$0.50/2 Progresso Soup, exp. 3/1/14 (SS 01/05/14 #3)
Pay $1.70 ea wyb 2
Wheat Thins Original 9.1 oz, $2.75
$0.75/2 Nabisco Cookie or Cracker Product, exp. 3/8/14 (SS 01/26/14)
Pay $4.75 wyb 2
Hunt's Diced Tomatoes 14.5oz, $1
Capri-Sun Pacific Coolers 10pk, $2.50
$1/2 Capri-Sun Super V, Capri Sun 100% Juice Drinks or Capri Sun Roarin' Waters, exp. 3/2/14 (SS 02/02/14)
Pay $2.00 ea wyb 2
Bugles Original 4.1oz, $1
$0.50/2 General Mills Bugles Corn Snacks, Chex Mix, Pillsbury Baguette Chips, Gardetto's Snack Mix or Green Giant Veggie Snack Chips, exp. 4/5/14 (SS 02/09/14)
$0.50/2 General Mills Bugles Corn Snacks, Chex Mix, Pillsbury Baguette Chips, Gardetto's Snack Mix or Green Giant Veggie Snack Chips, exp. 3/22/14 (SS 01/26/14)
Pay $0.75 ea wyb 2
Keebler Rainbow Chips Deluxe 14.5oz, $2.50
Barilla Angel Hair Pasta 16oz, $1.25
Zatarain's Jambalya Mix 8oz, $1.85
$0.50/2 Zatarain's Rice or Pasta Mix, exp. 3/29/14 (RP 02/16/14)
Pay $1.60 ea wyb 2
Campbell's Chicken Noodle Soup 14.75oz, $1
$1/5 Campbell's Condensed Soups printable
$1/5 Campbell's Condensed "Great for Cooking" Soups printable
$0.40/4 Campbell's Condensed Chicken Noodle, Tomato or Cream of Mushroom Soup, exp. 4/6/14 (SS 02/09/14)
$1/6 Campbell's Condensed Chicken Noodle, Tomato or Cream of Mushroom Soup, exp. 4/6/14 (SS 02/09/14 R)
$0.40/2 Campbell's Condensed Soup, exp. 3/15/14 (SS 01/12/14 R)
Pay $0.80 ea wyb 5
Armour Bacon 12oz, $3.50
Old El Paso Taco Seasoning Mix, $1.45
$0.60/3 Old El Paso Products printable
$0.60/3 Old El Paso Product, exp. 3/1/14 (SS 01/05/14 #3)
Pay $1.25 ea wyb 3
Hot Pocket Pizza, $2.50
Nutella 13oz, $3.85
B1G1 Nutella Product, exp. 3/15/14 (SS 02/02/14)
Pay $1.92 ea wyb 2
Libby's Green Beans French Style 14.5oz, $0.75
Hamburger Helper Cheeseburger Mac 5.8oz, $1.50
$0.80/4 Hamburger Helper, Tuna Helper or Chicken Helper Home Cooked Skillet Meals printable
$0.75/3 Hamburger Helper, Tuna Helper, or Chicken Helper Home Cooked Skillet Dish, exp. 3/29/14 (SS 02/02/14)
$1/5 Hamburger Helper, Tuna Helper or Chicken Helper, exp. 3/1/14 (SS 01/05/14 #3)
$0.75/3 Hamburger Helper, exp. 4/26/14 (SS 03/02/14)
Pay $1.25 ea wyb 3
Kraft Spirals & Cheese 5.5oz, $1.30
Betty Crocker Cream Cheese 16oz, $.150
Betty Crocker White Cake Mix 16.25oz, $1
Splenda 50ct Packets, $2.35
$1/1 Splenda No Calorie Sweetener Product printable
$1/1 Splenda No Calorie Sweetener Product printable
Pay $1.35
Starkist Chunk Lt Tuna in Water Pouch 2.5oz, $1.35
$0.55/2 Starkist Single Serve Tuna Pouches printable
$1/2 Starkist Tuna Pouch Product, exp. 3/2/14 (SS 01/05/14 #2 R)
$1/2 Starkist Tuna Pouch Product, exp. 3/2/14 (SS 01/05/14)
Pay $0.85 ea wyb 2
Nabisco Chips Ahoy Chunky 11.75oz, $2.50
$1/3 Nabisco Cookie or Cracker Product, exp. 3/8/14 (SS 01/26/14 R)
$0.75/2 Nabisco Cookie or Cracker Product, exp. 3/8/14 (SS 01/26/14)
Pay $2.12 ea wyb 2
Ocean Spray 100% Cranberry Juice 64oz, $3
Kellogg's Raisin Bran 20oz, $3
$2 off Kellogg's Raisin Bran Cereal and Bayer Aspirin printable
$1/2 Kellogg's Raisin Bran Cereals printable
$1/2 Kellogg's Raisin Bran (Checkout 51 Deposit)
$1/3 Kellogg's Cereal, exp. 4/13/14 (RP 03/02/14 R)
$1/3 Kellogg's Cereal, exp. 3/16/14 (RP 02/02/14)
Pay $2 ea wyb 2
General Mills Honey Nut Cheerios 12.25oz, $2.50
$1/2 Cheerios, Honey Nut Cheerios, Multi Grain Cheerios, Multi Grain Cheerios Peanut Butter, Apple Cinnamon Cheerios, Frosted Cheerios, Chocolate Cheerios, Fruit Cheerios, Honey Nut Cheerios, Medley Crunch printable
$1/2 Cheerios Cereal, exp. 3/15/14 (SS 02/02/14)
$1/2 General Mills Big G Cereals, exp. 7/27/14 (Package Insert)
Pay $2 ea wyb 2
Swanson Chicken Broth 14.5oz, $1
$1/2 Swanson Broth or Stock printable
Pay $0.50 ea wyb 2
Minute Rice 14oz, $2
$0.50/1 Minute Rice Product printable
$0.50/1 Minute Rice Product printable
$0.50/1 Minute Rice, exp. 4/19/14 (ALL YOU Feb '14)
$0.50/1 Minute Rice, exp. 4/19/14 (RP 01/26/14 #2 R)
Final Price:
Nissin Chow Mein, $1
$1/3 Nissin Chow Mein or Chow Noodles, exp. 4/6/14 (SS 02/02/14)
Pay $0.66 ea wyb 3
Household
Angel Soft Bath Tissue 12 Big Rolls, $5
$0.55/1 Angel Soft Bath Tissue printable
$0.55/1 Angel Soft Item printable
$0.25/1 Angel Soft Bath Tissue Product printable
$0.30/1 Angel Soft Bath Tissue printable
$0.45/1 Angel Soft Bath Tissue, exp. 3/2/14 (RP 02/02/14)
Pay $4.45
Lysol Disinfecting Wipes, Lemon/Lime 35ct, $2.50
Purex Liquid Laundry Detergent 75oz, $4.50
Cottonelle Ultra Plush Bath Tissue 6 Rolls, $3.95
Xtra Liquid Laundry Detergent Tropical Passion 45oz, $1.75
Bounty Quilted Napkins 200 ct, $3
$0.25/1 Bounty Towels or Napkins, exp. 2/28/14 (P&G 01/26/14)
$1/2 Bounty Towel or Napkin Product, exp. 6/30/14 (Charmin Insert)
Pay $2.75
Downy Scent Booster 9.3oz, $5
$1/1 Downy Unstopables printable
$0.50/1 Tide Pods, Gain Flings, Downy Unstopables or Gain Fireworks, exp. 3/31/14 (SS 02/23/14 R)
$1.50/2 Tide Pods, Gain Flings, Downy Unstopables or Gain Fireworks, exp. 3/31/14 (SS 02/23/14)
$0.20/1 Tide Pods, Gain Flings, Downy Unstopables or Gain Fireworks, exp. 3/31/14 (SS 02/23/14)
$1/1 Downy Unstopables, exp. 2/28/14 (P&G Mailer)
$2/2 Gain Flings or Fireworks or Downy Unstopables, exp. 2/28/14 (P&G 01/26/14)
$1/1 Gain Flings or Fireworks or Downy Unstopables, exp. 2/28/14 (P&G 01/26/14)
Pay $4.00
Hefty One Zip Gallon Storage 23ct, $
$1/2 Hefty Slider Bags printable
$1/2 Hefty Slider Bags printable
$1/2 Hefty Slider Bags, exp. 3/31/14 (RP 01/05/14)
$1.25/2 Hefty Slider Bags, exp. 3/31/14 (RP 01/05/14 R)
Pay $2.37 ea wyb 2
Tide Simply Liquid Detergent Refreshing Breeze 40oz, $4
$0.50/1 Tide Detergents, Downy, Tide Washing Machine Cleaner, Tide with Oxi or Bounce, exp. 2/28/14 (P&G 01/26/14)
$2/3 Tide Detergents, Downy, Tide Washing Machine Cleaner, Tide with Oxi or Bounce, exp. 2/28/14 (P&G 01/26/14)
$1/2 Tide Detergents, Downy, Tide Washing Machine Cleaner, Tide with Oxi or Bounce, exp. 2/28/14 (P&G 01/26/14)
$2/3 Tide Detergent, Downy, Tide Boost, Tide Washing Machine Cleaner, Tide Oxi or Bounce, exp. 3/31/14 (P&G 03/02/14)
$1/2 Tide Detergent, Downy, Tide Boost, Tide Washing Machine Cleaner, Tide Oxi or Bounce, exp. 3/31/14 (P&G 03/02/14)
$0.50/1 Tide Detergent, Downy, Tide Boost, Tide Washing Machine Cleaner, Tide Oxi or Bounce, exp. 3/31/14 (P&G 03/02/14)
Pay $3.50
Scott Bath Tissue 9 Rolls, $6.50
$0.55/1 Scott Bath Tissue printable
Pay $5.95
Personal Care
Colgate Sparkling White Toothpaste 4oz, $1.99
$0.50/1 Colgate Toothpaste, exp. 3/8/14 (SS 02/23/14 R)
$0.35/1 Colgate Toothpaste, exp. 3/8/14 (SS 02/23/14)
Pay $1.49
Colgate Total Toothpaste 6oz, $3
$0.35/1 Colgate Total or Colgate Optic White Mouthwash, exp. 3/2/14 (SS 02/02/14 R)
Pay $2.65
Garnier Fructis Shampoo/Conditioner 13oz, $2.95
$1/1 Garnier Fructis Shampoo, Conditioner or Treatment printable
$1/1 Garnier Fructis Shampoo, Conditioner or Treatment, exp. 3/15/14 (RP 02/02/14)
Pay $1.95
Kleenex Facial Tissue w/Lotion, 1-Pk, $1
$0.50/3 Kleenex Brand Tissues printable
$0.50 off Kleenex Brand Tissues printable
$0.50 off Kleenex Facial Tissue printable
$1 off Kleenex Boxes or Bundle Pack, exp. 3/15/14 (SS 02/09/14 R)
$0.30 off Kleenex Boxes or Bundle Pack, exp. 3/15/14 (SS 02/09/14)
$0.50 off Kleenex Facial Tissue printable
Pay $0.83 ea wyb 3
Colgate Optic White Toothpaste 6oz, $3.50
$0.50/1 Colgate Toothpaste, exp. 3/8/14 (SS 02/23/14 R)
$0.35/1 Colgate Toothpaste, exp. 3/8/14 (SS 02/23/14)
Pay $3.00
Skintimate Shave Gel 7oz, $2.65
$1/2 Skintimate Shave Gel or Shave Creme Product, exp. 4/6/14 (SS 02/23/14)
Pay $2.15 ea wyb 2
Yardley Bar Soap, $1
$1 off Yardley Bar Soap or Shower Gel, exp. 4/6/14 (SS 01/26/14)
Pay $0.75 ea wyb 4
Vidal Sassoon Styling Products 5.1-17oz, $3.50
$15/$50 MIR P&G Beauty Product Purchase, exp. 4/30/14 Mail-in Rebate
$3/3 Vidal Sassoon Shampoo, Conditioner or Styler, exp. 2/28/14 (P&G 01/26/14)
$1.50/2 Vidal Sassoon Shampoo, Conditioner or Styler, exp. 2/28/14 (P&G 01/26/14)
$0.50/1 Vidal Sassoon Shampoo, Conditioner or Styler, exp. 2/28/14 (P&G 01/26/14)
$2/1 Vidal Sassoon Styling Product, exp. 3/31/14 (P&G 03/02/14)
Pay $1.50
Tone Original Bar Soap 4-pk, $2.95
$1.50/2 Tone Body Washes or Bath Bars printable
$1.50/2 Tone Body Wash or Bar printable
Pay $2.20 ea wyb 2
SoftSoap Liquid Hand Soap 7.5oz,$1.50
$0.35/1 SoftSoap Liquid Hand Soap Pump, exp. 3/15/14 (SS 02/23/14)
Pay $1.15
Suave Naturals Body Wash, Sweet Pea & Violet 12oz, $1.85
$1/1 Suave Product, exp. 4/30/14 (ALL YOU Feb '14)
$0.75/2 Suave Body Wash printable
Pay $0.85
Health & Beauty
Phazyme Anti-Gas Softgels 12ct, $2.50
$2/1 Phazyme Product, exp. 4/30/14 (SS 02/02/14)
Pay $0.50
Dulcolax Laxative Tablets 25ct, $5
$3/2 Dulcolax Products printable
$1/1 Dulcolax Laxative Tablets, Suppositories, and Stool Softener printable
$3/2 Dulcolax Products printable
$1/1 Dulcolax Products printable
$1/1 Dulcolax or DulcoEase Product or Suppositories, exp. 3/2/14 (SS 01/05/14 R)
$3/2 Dulcolax or DulcoEase Product or Suppositories, exp. 3/2/14 (SS 01/05/14 R)
Pay $4.00
DG Health One Daily Women's Multivitamin 150ct, $5.75
Baby/Pet
Pampers Baby Dry Jumbo 26-31ct, $10
$1.50/1 Pampers Baby Dry printable
$1.50/1 Pampers Baby Dry Diapers printable
$1.50/1 Pampers Diapers or Pants, exp. 3/31/14 (P&G 03/02/14)
Pay $8.50
DG Baby Mega Diapers 60ct, $9.50
Huggies Natural Care Wipes 56 ct, $2.00
$0.50/1 Huggies Baby Wipes, exp. 3/22/14 (SS 02/23/14)
Pay $1.50
Whiskas Meaty Collection Dry Cat Food 3lb, $4
9 Lives Wet Cat Food 5.5oz Cans, 3/$1
Fancy Feast Wet Cat Food, 3oz, 3/$2.00
$1/24 Fancy Feast Wet Cat Food printable
Pay $0.58 ea wyb 24
Purina Dog Chow Dog Food 4.4lb, $5
$1/1 Purina Dog Chow, Active Senior 7, Little Bites, Healthy Morsels, or Puppy Chow, exp. 4/26/14 (RP 01/26/14 #2)
Pay $4.00
Busy Brand Dog Treats 6oz, 2/$5
B1G1 Busy Brand Dog Treats wyb Beggin Strips Dog Treats, exp. 3/15/14 (RP 01/26/14 #2)
Pay $1.25 ea wyb 2
Other
Elmer's Glitter Glue, $1.50
Elmer's Glue 40oz, $0.50
Sharpie Pen(fine), $1.40