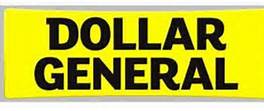 Here are this weeks Dollar General Matchups. Make sure you check out the Dollar General Coupon Policy. If you find some great unadvertised deal come back and let us know.
FREE
Bic Comfort 3 Pivot 4-Pack, Silky Touch 10 ct or Sensitive Shave, $2.75
$3/1 Bic Disposable Razor, exp. 4/5/14 (SS 03/09/14)
Pay FREE + $0.25 Money Maker!
Grocery
Belly Washers 8 oz, $2.25
Arizona Juice 25 oz, $0.85
Crush 6 ct, Wyler's Light or Hawaiian Punch Drink Sticks 8 ct, Yoo-Hoo or Hawaiian Punch 3-pk, Mondo Punch 6 ct or Sunny D 40 oz, $1.00
Coca-Cola 2 Liter, 3/$3
*Must purchase 3 to get discount price
Mountain Dew, 2 Liter, 4/$5
Coca-Cola or Pepsi 12 pk cans, 3/$11
Maxwell House Coffee Original 30.6 oz or Breakfast Blend 29.3 oz, $6.50
$1/1 Maxwell House Coffee printable
Pay $5.50
Clover Valley Single Serve Coffee Donut Shop Blend 12 ct, $5.95
Clover Valley Creamer 35.3 oz, $3.85
Oreo Cookies 13.1-15.35 oz, B2G1 FREE
$0.75/2 Oreo Packages, exp. 3/28/14 (SS 02/09/14)
$2/2 Oreos Product, exp. 5/31/14 (Tearpad)
Pay Varies
Cheetos 8.5-9.5 oz or Fritos 10.25 oz, 2/$5
Nabisco Ritz Whole Wheat Cracker 12.9 oz, $2.75
$1/3 Nabisco Cookie or Cracker Product, exp. 3/8/14 (SS 01/26/14 R)
$0.75/2 Nabisco Cookie or Cracker Product, exp. 3/8/14 (SS 01/26/14)
Pay $2.37 ea wyb 2
Planters Peanuts Dry Roasted or Lightly Salted 16-20 oz, $3.25
$1/2 Planters Nuts or Peanut Butter, exp. 3/31/14 (SS 01/26/14)
Pay $2.75 ea wyb 2
Slim Jim Stick Giant or Dare .97 oz, Clover Valley Mini Pretzel Twists 12 oz, Potato Chips 5 oz or Pretzel Sticks 12 oz, Bakery Fresh Cookies 8-8.9 oz, David Seeds 4.25 oz, Clover Valley Boxed Cookies 6-7 oz, Lance Cookies or Crackers 5-6 pk or Russell St
Eckrich Smoked Sausage 14oz, 2/$5
$0.55/1 Eckrich Smoked Sausage printable
Pay $1.95 ea wyb 2
Kraft American Cheese Singles or Velveeta Slices 12 oz, $2.75
$0.75/1 Kraft Singles printable
$0.50/1 Velveeta Slices printable
Pay $2.00 wyb Kraft Singles
Eckrich Meat Franks or Bologna 12-16 oz, 2/$5
Clover Valley Hamburger or Hot Dog Buns 8 ct, $1.25
Ore-Ida Frozen Potatoes 24 oz, 2/$5
Hot Pockets 9 oz, 3/$6
$1/2 Hot Pockets or Lean Pockets Brand Sandwiches printable
Pay $1.66 ea wyb 3
Progresso Soup 18.5-19 oz, $1.50
$0.50/2 Progresso Soup printable
$0.50/2 Progresso Soups printable
$0.50/2 Progresso Soups printable
Pay $1.25 ea wyb 2
Nissin Top Ramen 5 pk, Chow Mein 3.63-4 oz or Cup Noodles 3 pk, $1.00
$1/3 Nissin Chow Mein or Chow Noodles, exp. 4/6/14 (SS 02/02/14)
Pay $0.66 ea wyb 3
Hunt's Pasta Sauce 24 oz or Barilla Pasta 16 oz, $1.00
General Mills Cereal Cinnamon Toast Crunch 12.8 oz, Lucky Charms 11.5 oz, Hershey's Cookies'n Creme Puffs 10.9 oz or Reese's Puffs 13 oz, $2.50
$0.50/1 Cinnamon Toast Crunch Cereal printable
$0.60/1 Cinnamon Toast Crunch Cereal printable
$0.50/1 Cinnamon Toast Crunch Cereal printable
$1/3 General Mills Cereals: Cheerios, Cinnamon Toast Crunch, Chex, Lucky Charms printable
$0.60/1 Cinnamon Toast Crunch Cereal printable
$0.60/1 Cinnamon Toast Crunch Cereal printable
$0.50/1 Lucky Charms Cereal printable
Pay $1.90
Mott's Applesauce Original or Cinnamon 6 pk, $2
Clover Valley Shells & Cheese 12 oz or Deluxe Macaroni & Cheese 14 oz, $1.75
Clover Valley Saltine Crackers 16 oz, $1.50
Clover Valley Cereal 11.5-20 oz, $1.95
Crisco Pure Vegetable Oil 48 oz, $2.75
Gold Metal All-Purpose Flour 5 lb, $2.00
Clover Valley Sugar 4lb, $2.00
Nestle Semi-Sweet Morsels 12 oz, $2.65
$0.50/2 Nestle Toll House Morsels or Refrigerated Cookie Dough printable
Pay $2.40 ea wyb 2
Nestle Carnation Evaporated Milk 12 oz, $1.00
$0.50/2 Nestle Carnation Evaporated Milk printable
$0.55/2 Carnation Evaporated Milk, exp. 4/30/14 (RP 01/26/14 #2 R)
Pay $0.72 ea wyb 2
Betty Crocker Cake Mix 15.25-18.25 oz, $1.25
$0.75/2 Betty Crocker Ready to Spread Frosting, Supreme Brownie Mix, Dessert Bar Mix, SuperMoist Cake Mix, or Cookie Pouch printable
Pay $0.87 ea wyb 2
Betty Crocker Frosting 12-16 oz, $1.65
$0.75/2 Betty Crocker Ready to Spread Frosting, Supreme Brownie Mix, Dessert Bar Mix, SuperMoist Cake Mix, or Cookie Pouch printable
Pay $1.27 ea wyb 2
Easter M&M's Plain or Peanut 12.6 oz, Nestle Miniatures 11 oz, Butterfinger NestEggs 8oz, Palmer Bunnies & Eggs Bag 18 oz or Mar Miniatures 7.8 oz, $3.00
$1.50/2 M&M's Chocolate Candies, exp. 4/13/14 (RP 03/02/14)
$1/2 Mars Easter Product, exp. 4/20/14 (RP 03/09/14 #2)
Pay $2.25 ea wyb 2
Household
Purex Liquid Laundry Detergent 75 oz, $2.95
$1.50 off any TWO (2) Purex Laundry Detergents
Pay $2.20 ea wyb 2
Ajax Dish Liquid 30 oz, $1.75
$0.25/1 Ajax Dish Liquid or Auto Dish Pacs, exp. 3/29/14 (SS 03/09/14)
Pay $1.50
Palmolive Dish Liquid 28-30 oz, $1.75
Mr. Clean All-Purpose Cleaner 40-48 oz, $2.75
DG Home Unit Dose Laundry Pacs 14 ct, $3.50
Quilted Northern Ultra Plush or Ultra Soft & Strong Bath Tissue 12 Double Rolls, $6.00
$0.45/1 Quilted Northern Ultra Plush Bath Tissue printable
$0.45/1 Quilted Northern Ultra Soft & Strong Bath Tissue printable
$0.75/1 Quilted Northern Ultra Soft & Strong printable
$0.75/1 Quilted Northern Ultra Plush or Quilted Northern Ultra Soft and Strong printable
$1/1 Quilted Northern Ultra Plush, exp. 3/16/14 (RP 02/16/14)
$0.50/1 Quilted Northern Ultra Soft & Strong, exp. 3/16/14 (RP 02/16/14)
Pay $5.00
DG Home Premium Paper Towels 6 Rolls, $4.95
DG Home Concentrated Bleask 121 oz, $2.00
DG Home Trash Bags, $4.00
*Excludes mega and value packs
DG Home Fabric Softner Sheets 34 ct or Renuzit Solid Air Freshener 7 oz, $0.95
The Works Toilet Bowl Cleaner 32 oz, $1.50
DG Home Disinfectant Spray 13.5 oz, $2.00
DG Home Wipes Fresh or Citrus 75-90 ct, $$3.50
Scotch-Brite Multi-Purpose, Heavy Duty, Delicate or Stay Clean Dishwand Refills 2 ct, $2.50
Reynolds Wrap Aluminum Foil, Regular 65 ft or Heavy Duty 42 ft, $3.00
$0.75/1 Reynolds Wrap Aluminum Foil printable
$0.75/1 Reynolds Wrap Heavy Duty Foil printable
Pay $2.25
Jiffy-Foil Shallow Roaster or 2-pk To Go Foil Pans, $1.00
Hefty Storage or Freezer Bags, $2.50
$1/2 Hefty Slider Bags printable
$1/2 Hefty Slider Bags, exp. 5/31/14 (RP 03/09/14)
$1/2 Hefty Slider Bags, exp. 3/31/14 (RP 01/05/14)
$1.25/2 Hefty Slider Bags, exp. 3/31/14 (RP 01/05/14 R)
Pay $1.87 ea wyb 2
DG Home Crystal Assorted Cutlery 60 ct or Designer Plates 50 or 90 ct, $3.00
Chevron Angled Broom, Pop-Up Hamper or Dust Pan & Brush, $5.00
Chevron Velvet Hangers 2-pk or Spray Bottle, $1.00
Health/Personal Care
Dimetapp Cold & Allergy or Children's Cold & Cough 4oz, $5.75
$2/1 Dimetapp Product printable
$6/3 MIR Pfizer Participating Products, exp. 3/29/14 (RP 01/26/14 R)
$1/1 Dimetapp, Robitussin or Advil Congestion Relief or Allergy & Congestion Relief, exp. 3/28/14 (RP 01/26/14 R)
$1/1 Dimetapp Item, exp. 3/23/14 (RP 02/09/14)
$3/2 Dimetapp or Robitussin, or Advil Congestion Relief, exp. 3/23/14 (RP 02/09/14 R)
Pay $0.75 ea after MIR
Advil Children's Pain Reliever Liquid 4 oz, $5.50
$1/1 Advil Children's or Infant Product printable
$1..50/1 Advil Infant's, Children's or Jr. Strength Item printable
$1.50/1 Advil Children's Item printable
$1/1 Advil Children's Product printable
$6/3 MIR Pfizer Participating Products, exp. 3/29/14 (RP 01/26/14 R)
$1/1 Advil Product, exp. 5/10/14 (RP 02/09/14 R)
$1/1 Advil Children's Item, exp. 5/10/14 (RP 02/09/14)
$1/1 Dimetapp, Robitussin or Advil Congestion Relief or Allergy & Congestion Relief, exp. 3/28/14 (RP 01/26/14 R)
$1/1 Advil Children's Product, exp. 3/8/14 (RP 12/08/13)
Pay $1.00 each after MIR
Always Infinity Pad 14-18 ct, Tampax Pearl or Radiant 16-18 ct or Simply Venus 2-Blade Razors 4 ct, $4.00
$1/1 Always Infinity Pad, Radiant Pad or Radiant Pantiliner, exp. 3/31/14 (P&G 03/02/14)
$0.50/1 Always Pad or Feminine Cleansing Cloth, exp. 3/31/14 (P&G 03/02/14)
$2/1 Tampax Pearl or Radiant Tampon or Pearl Liner, exp. 3/31/14 (P&G 03/02/14)
$0.50/1 Tampax Product, exp. 3/31/14 (P&G 03/02/14)
Pay $2.00
Pet Care
Purina Dog Chow Dry Dog Food 20lb, $12.95
$2/1 Purina Dog Chow Light and Healthy Adult Dog Food, exp. 4/26/14 (RP 01/26/14 #2)
$1/1 Purina Dog Chow, Active Senior 7, Little Bites, Healthy Morsels, or Puppy Chow, exp. 4/26/14 (RP 01/26/14 #2)
Pay $10.95
Meow Mix Dry Cat Food Original Cat Food 3.15lb or Meow Tender Centers 3lb, $4.00
$1.50/3 Purina Bags of Dry Cat Food, exp. 5/9/14 (RP 02/09/14)
Pay $3.50 ea wyb 3
Alpo Canned Dog Food 13-13.2 oz, $0.65
Purina Fancy Feast Canned Cat Food 3 oz, 5/$3
$1/10 Fancy Feast Gourmet Cat Food Gravy Lovers, exp. 5/2/14 (RP 02/02/14)
$1/6 Fancy Feast Gourmet Cat Food Mornings, exp. 5/2/14 (RP 02/02/14)
$1/18 Fancy Feast Gourmet Cat Food Elegant Medley's, exp. 5/2/14 (RP 02/02/14)
$1/6 Purina One Brand Wet Cat Food printable
Pay $0.50 ea wyb 10
EverPet Basics Dry Dog Food 12lb, $4.75
EverPet Basics Dry Cat Food 12lb, $6.50