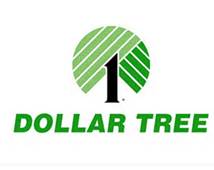 Here is this weeks Dollar Tree Matchups!! There are lots of freebies this week!
Dollar Tree Coupon Policy
Coupons Do Not Double
(2) Printed at Home Coupons per transaction
(1) Manufacturer Coupon per item
They do not accept "Free" Item Coupons
Coupons must be presented at the time of purchase
Make sure you check out the coupon policy and make sure you take one with you.
FREE
Back To Nature Macaroni & Cheese Dinner $1.00
$1/1 Back To Nature Product printable
$1/1 Back To Nature Product printable
Pay FREE
Flipz $1.00
1/1 Flipz Any variety Checkout 51
Pay FREE
Colgate Max Fresh Toothpaste $1.00
$2/2 Colgate Total, Colgate Optic White, Colgate Max Fresh/Sensitive Toothpaste, Mouthwash or 360 Toothbrush printable
$0.50/1 Colgate Toothpaste, exp. 4/5/14 (SS 03/23/14)
Pay FREE
4c Liquid Water Enhancer $1.00
$1/1 4C Liquid Water Enhancer printable
Pay FREE
Cepacol $1.00
$1/1 Cepacol Sore Throat Product printable
Pay FREE
Efferdent $1.00
$0.75/1 Efferdent Product printable
$0.75/1 Efferdent Product printable
$1/1 Efferdent Product, exp. 4/5/14 (SS 03/02/14)
Pay FREE
Breathe Right Nasal Strips $1.00
$1/1 Breathe Right Product printable
$1.50/1 Breathe Right Nasal Strips Product, exp. 4/26/14 (RP 01/26/14 R)
Pay FREE
A&D Cream $1.00
$1/1 A + D Product printable
$1/1 A & D Ointment printable
Pay FREE
Carefree Pantiliner 20 ct $1.00
$1/1 Carefree Product printable
Pay FREE
Challenge Butter $1.00
$1/1 Challenge Butter Spreadable Light Butter printable
$1/1 Challenge Butter Product printable
$1/1 Challenge Spreadable Lite Butter printable
$1/1 Challenge Sea Salt & Cracked Pepper Spreadable Butter printable
$0.55/1 Challenge Butter Product printable
$0.55/1 Challenge Butter Product printable
Pay FREE
Covergirl Mascara $1.00
$3/2 CoverGirl Product, exp. 3/31/14 (P&G 03/02/14)
$1/1 CoverGirl Product, exp. 3/31/14 (P&G 03/02/14)
Pay FREE
Domino Sugar $1.00
$0.75/2 Domino Sugar Product printable
$1/1 Domino Light Product printable
$1/1 Domino Light Product printable
$1/1 Domino Light Product, exp. 4/20/14 (RP 02/16/14 R)
$1.25/1 Domino Light Product, exp. 4/20/14 (RP 02/16/14)
Pay FREE
Garnier Fructis $1.00
$1/1 Garnier Fructis Shampoo, Conditioner, or Treatment Product printable
$1/1 Garnier Fructis Style Product, exp. 3/29/14 (RP 02/02/14)
Pay FREE
L'Oreal Eyeliner $1.00
$1/1 L'Oreal Paris Eye Product printable
Pay FREE
My First Flintstones Vitamin $1.00
$1/1 Flintstones Multivitamin or Supplement printable
Pay FREE
Progresso Recipe Starter Cooking Sauce 2/$1.00
$0.50/1 Progresso Recipe StartersPay FREE
Reach Toothbrushes $1.00
$1/1 Reach Toothbrush, exp. 5/3/14 (SS 01/26/14)
Pay FREE
Right Guard Deodorant $1.00
$2/2 Right Guard Product printable
Pay FREE
Right Guard Xtreme Deodorant Aerosol $1.00
$2/2 Right Guard Product printable
$2/2 Right Guard Total Defense 5 or Xtreme Product, exp. 4/13/14 (RP 03/16/14)
Final Price:
Pay FREE
South Beach Diet Bars – $1.00
$1/1 South Beach Diet Bars or Smoothies printable
$1.50/1 South Beach Diet Meal Bars, Protein Fit Bars or 100-Calorie Smoothie Multipack, exp. 3/31/14 (SS 02/09/14)
$2.50/2 South Beach Diet Good To Go Bars, Snack Bars or Chewy Nut Bars, exp. 3/31/14 (SS 02/09/14)
$0.55/1 South Beach Diet Bars or Snacks (Product Package)
$1/1 South Beach Diet Meal Bars, Snack Bars, Protein Fit Bars, Sweet Delights or Snack Smoothies, exp. 12/31/14 (Product Package)
Pay FREE
Speed Stick 2 oz $1.00
$1/1 Speed Stick Mens or Lady, exp. 3/29/14 (SS 03/09/14)
$2/1 Speed Stick Gear Deodorant, Antiperspirant or Body Spray printable
Pay FREE
Splenda Boxes $1.00
$1/1 Splenda No Calorie Sweetener Product printable
$1/1 Splenda No Calorie Sweetener Product printable
Pay FREE
Werther's Sugar Free Candy $1.00
$1/1 Werther's Original Sugar Free printable
$1/1 Werther's Original Sugar Free Candy printable
$0.75/1 Werthers Original Sugar Free Item, exp. 3/31/14 (SS 01/12/14 R)
Pay FREE
Westsoy 32 oz $1.00
$1/1 Westsoy Beverage Printable
Final Price FREE
Zicam RapidMelts $1.00
$3/1 Zicam Product printable
$2/1 Zicam Product printable
Pay FREE
Crystal Light Drink Mix On the Go $1.00
$1/1 Crystal Light Drink Mix printable
$1/1 Crystal Light Liquid Drink Mix, exp. 3/31/14 (SS 02/23/14 R)
$1/1 Crystal Light Liquid Drink Mix, exp. 4/30/14 (SS 03/16/14)
$1/2 Crystal Light On The Go Drink Mix, exp. 3/31/14 (Tearpad)
$1/1 Crystal Light Liquid Drink Mix printable
Pay FREE
Grocery
Honey Bunches of Oats Cereals $1.00
$1/2 Honey Bunches of Oats Cereals, exp. 3/23/14 (SS 02/09/14)
Pay $0.50 ea wyb 2
Sargento Cheese $1.00
Fisher Boy Fish Sticks 12 ct $1.00
$0.75/1 Fisher Boy Fish Sticks printable
Pay $0.25
Nestle Nesquick $1.00
Armour Pepperoni $1.00
Bar S Deli Ham $1.00
$0.75/1 Bar-S Deli Shaved Lunchmeat printable
Pay $0.25
Betty Crocker Fruit Roll-Ups or Betty Crocker Fruit By The Foot $1.00
$0.50/2 Betty Crocker Fruit Shapes, Fruit by the Foot, Fruit Gushers, or Fruit Roll-Ups, Ocean Spray Fruit Flavored Snacks, Motts Fruit Flavored Snacks or Sunkist Fruit Flavored Snacks printable
$0.50/2 Betty Crocker Fruit Shapes, Fruit by the Foot, Fruit Gushers or Fruit Roll-Ups printable
$0.60/2 Betty Crocker Fruit Shapes, Fruit by the Foot, Fruit Gushers, Fruit Roll-Ups, Fruit Flavored Snacks, Ocean Spray Fruit Flavored Snacks, Mott's Fruit Flavored Snacks, Sunkist Fruit Flavored Snacks or Fiber One Fruit flavored Snacks printable
$0.60/2 Betty Crocker Fruit Shapes, Fruit by the Foot, Fruit Gushers, Fruit Roll-Ups, Fruit Flavored Snacks, Ocean Spray Fruit Flavored Snacks, Mott's Fruit Flavored Snacks, Sunkist Fruit Flavored Snacks or Fiber One Fruit flavored Snacks printable
$0.60/2 Betty Crocker Fruit Shapes, Fruit by the Foot, Fruit Gushers, Fruit Roll-Ups, Fruit Flavored Snacks, Ocean Spray Fruit Flavored Snacks, Mott's Fruit Flavored Snacks, Sunkist Fruit Flavored Snacks or Fiber One Fruit flavored Snacks printable
$0.60/2 Betty Crocker Fruit Shapes, Fruit by the Foot, Fruit Gushers, Fruit Roll-Ups, Fruit Flavored Snacks, Ocean Spray Fruit Flavored Snacks, Mott's Fruit Flavored Snacks, Sunkist Fruit Flavored Snacks or Fiber One Fruit flavored Snacks printable
$0.50/2 Betty Crocker Fruit Snacks, exp. 5/10/14 (SS 03/16/14)
Pay $0.70 each WYB 2
Betty Crocker Suddenly Salad $1.00
$0.50/2 Betty Crocker Suddenly Salad Mixes printable
Pay $0.75ea wyb 2
Bugles Corn Snacks $1.00
$0.50/2 General Mills Bugles Corn Snacks, Chex Mix, Pillsbury Baguette Chips, Gardetto's Snack Mix or Green Giant Veggie Snack Chips, exp. 4/5/14 (SS 02/09/14)
Pay $0.75 each WYB 2
Campbell's Chicken Noodle Soup $1.00
$0.40/4 Campbell's Condensed Chicken Noodle, Tomato or Cream of Mushroom Soup, exp. 4/6/14 (SS 02/09/14)
$1/6 Campbell's Condensed Chicken Noodle, Tomato or Cream of Mushroom Soup, exp. 4/6/14 (SS 02/09/14 R)
Pay $0.83 each WYB 6
Cascadian Farm Organic Granola Bars 5 ct $1.00
$0.75/1 Cascadian Farm Product printable
$0.85/1 Cascadian Farm Product printable
$0.85/1 Cascadian Farm Product printable
$0.85/1 Cascadian Farm Product printable
$0.85/1 Cascadian Farm Product printable
$0.75/1 Cascadian Farm Product printable
$0.75/1 Cascadian Farm Product, exp. 3/29/14 (SS 01/05/14 #3)
Pay $0.15
Cream of Wheat $1.00
$1/2 Cream of Wheat or Cream of Rice Products printable
$1/2 Cream of Wheat Product printable
$0.50/1 Cream of Wheat, exp. 3/31/14 (SS 01/12/14 R)
Pay $0.50
Dove Chocolate Bars, 1.34-1.44 oz $0.79
$1/2 Dove Silky Smooth Chocolate Bars printable
Pay $0.29ea wyb 2
Farmer John Breakfast Sausage $1.00
$1/2 Farmer John Breakfast Sausage, exp. 5/2/14 (SS 03/02/14)
Pay $0.50ea wyb 2
Goya Blue Label Premium Black Beans $1.00
$1/6 Goya Blue Label Premium Beans printable
Pay $0.83ea wyb 6
Haribo Candy $1.00
$0.30/1 Haribo Product printable
$0.30/1 Haribo Product printable
Pay $0.70
Heinz Homestyle Gravy $1.00
Hellmann's Creamy Balsamic Mayonaise 30 oz – $1.00
Hormel Pepperoni Packages $1.00
$1/2 Hormel Pepperoni Packages printable
Pay $0.50ea wyb 2
International Delight Creamer $1.00
$0.55/1 International Delight Flavor printable
$1/2 International Delight Products printable
Pay $0.45
Jif To Go $1.00
Kikkoman Product $1.00
$0.55/1 Kikkoman product printable
$0.55/1 Kikkoman Less Sodium or Kikkoman Sweet and Sour Sauce printable
$1/2 Kikkoman Product printable
$0.55/1 Kikkoman Soy Sauce printable (exp. 5/31/14)
$0.50/1 Kikkoman Panko Bread Crumbs, exp. 3/31/14 (SS 12/08/13 R)
$1/2 Kikkoman Panko Bread Crumbs, exp. 3/31/14 (SS 12/08/13 R)
$0.55/1 Kikkoman Product, exp. 3/31/14 (ALL YOU Feb '14)
$0.55/1 Kikkoman Product, exp. 3/31/14 (RP 01/26/14 #2 R)
Pay $0.45
Kraft Miracle Whip Squeeze Bottles 18 Oz. $1.00
$0.75/1 Kraft Mayo or Miracle Whip Dressing, exp. 4/12/14 (SS 03/09/14)
Pay $0.25
Kraft Recipe Makers Product $1.00
Luigi's Italian Ice $1.00
$0.50/1 Luigi's Real Italian Ice, No Exp. (Product Insert)
Pay $0.50
McCormick Products $1.00
$0.75/1 McCormick Spice, Herb or Perfect Pinch Seasoning Blend, exp. 5/31/14 (BCBS Mailer)
Pay $0.25
Michelinas Snack Entrees $1.00
$1/5 Michelina's Entree printable
Pay $0.80ea wyb 5
Milky Way Candy Bars $1.00
Minute Maid Frozen Lemonade or Limeade $1.00
$1/2 Minute Maid Frozen Novelties printable
Pay $0.50ea wyb 2
Mrs Dash – $1.00
$0.50/1 Mrs. Dash Seasoning Packet, exp. 5/31/14 (SS 02/09/14)
Pay $0.50
Nabisco Cheese Nips $1.00
Ortega Black Beans $1.00
$0.50/2 Ortega Product, exp. 4/30/14 (SS 01/19/14 R)
$1/3 Ortega Product, exp. 4/30/14 (SS 01/19/14)
Pay $0.67ea wyb 3
Progresso Soup 19oz. $1.00
$0.50/2 Progresso Soup printable
$0.50/2 Progresso Soups printable
$0.50/2 Progresso Soups printable
Pay $0.75 each WYB 2
Red Baron Singles $1.00
State Fair Corn Dogs $1.00
$0.75/1 State Fair Corn Dogs Product printable
Pay $0.25
SuperPretzel Soft Pretzel $1.00
$0.50/1 SuperPretzel Sweet Cinnamon Product printable
$0.50/1 SuperPretzel Product printable
$0.50/1 SuperPretzel Product, exp. 4/11/14 (RP 03/09/14 #2)
$0.50/1 SuperPretzel Sweet Cinnamon Product, exp. 3/28/14 (RP 02/16/14 R)
Pay $0.50
Uncle Bens Country Inn Rice Broccoli or Chicken & Wild Rice 6 oz $1.00
$1/4 Uncle Ben's Rice Products printable
$1/3 Uncle Ben's Products printable
$1/4 Uncle Ben's Rice Products printable
Pay $0.67 each WYB 3
V8 Fusion 46 oz $1.00
$1/2 V8 V-Fusion Juice printable
Pay $0.50 each WYB 2
Velveeta Cheese Sauce $1.00
$0.55/1 Velveeta Cheese Sauce printable
$0.55/1 Velveeta Cheese Sauce printable
Pay $0.45
Welch's Fruit Snacks – $1.00
$0.50/1 Welch's Fruit Snacks printable
Pay $0.50
Wish Bone Dressings $1.00
Zatarain's Rice Mix $1.00
$0.50/2 Zatarain's Rice or Pasta Mix, exp. 3/29/14 (RP 02/16/14)
Pay $0.50 each WYB 2
Household
Purex Laundry Detergent $1.00
$1.50/2 Purex Laundry Detergent printable
Pay $0.25 ea wyb 2
Airwick Candle $1.00
Bic Pens 10 ct $1.00
Bounty Basic Single Roll $1.00
$1/2 Bounty Towel or Napkin Product, exp. 6/30/14 (Charmin Insert)
$0.25/1 Bounty Napkins or Towels, exp. 3/31/14 (P&G 03/02/14)
Pay $0.50ea wyb 2
Gain Fabric Enhancer Sheets $1.00
$0.20/1 Gain, Cheer or Era Detergent or Gain Fabric Enhancer, exp. 3/31/14 (SS 02/23/14)
$1/2 Gain, Cheer or Era Detergent or Gain Fabric Enhancer, exp. 3/31/14 (SS 02/23/14)
$0.50/1 Gain, Cheer or Era Detergent or Gain Fabric Enhancer, exp. 3/31/14 (SS 02/23/14 R)
Pay $0.50
Greased Lightning $1.00
Hefty Slider Bags $1.00
$1/2 Hefty Slider Bags printable
$1/2 Hefty Slider Bags printable
$1/2 Hefty Slider Bags, exp. 3/31/14 (RP 01/05/14)
$1.25/2 Hefty Slider Bags, exp. 3/31/14 (RP 01/05/14 R)
Pay $0.38 each WYB 2
Lysol Toilet Bowl Cleaner $1.00
$0.50/2 Lysol's Power & Free Toilet Bowl Cleaners, Lysol Toilet Bowl Cleaners or No Mess Automatic Toilet Bowl Cleaners printable
Pay $0.75 each WYB 2
Renuzit Air Fresheners $1.00
$1/3 Renuzit Cones printable
Pay $0.67 each WYB 3
Reynolds Slow Cooker Liners $1.00
$0.75/1 Reynolds Slow Cooker Liners printable
$0.55/1 Reynolds Slow Cooker Liners, exp. 5/31/14 (SS 01/19/14 R)
Pay $0.25
Scotch-Brite Scrubbing Pads $1.00
$0.75/2 Scotch-Brite Scrub Sponge Multipacks printable
$0.75/2 Scotch-Brite Scrub Sponge Multipacks printable
Pay $0.63 each WYB 2
Snuggle Dryer Sheets $1.00
$0.50/1 Snuggle Product, exp. 4/27/14 (RP 03/16/14)
Pay $0.50
Personal Care
Wet n Wild Cosmetics $1.00
Halls Cough Drops $1.00
$1/2 Halls Drops Bags, exp. 3/23/14 (SS 02/09/14)
Pay $0.50 each WYB 2
L'Oreal Paris Lip Gloss $1.00
Always Pantiliners $1.00
$0.50/1 Always Pantiliner, exp. 3/31/14 (P&G 03/02/14)
Pay $0.50
Nivea Body Lotion $1.00
Purell Hand Sanitizers $1.00
Blistex Lip Care $1.00
Gold Bond Ultimate Healing Cream (travel size) $1.00
Jergens Moisturizer
$0.50/1 Jergens Moisturizer, exp. 3/29/14 (SS 03/02/14)
Pay $0.50
Johnson and Johnson Band Aid $1.00
$0.50/1 Band-Aid Quilt Product printable
$0.50/1 Band-Aid Adhesive Bandages, exp. 4/6/14 (RP 03/09/14 #2)
Pay $0.50
Luden's Throat Drops 25ct. $1.00
$1/2 Luden's Throat Drops printable
Pay $0.50ea wyb 2
Olay Soap (bar) $1.00
$0.75/1 Olay Body Wash, Bar Soap or In-Shower Body Lotion, exp. 3/31/14 (P&G 03/02/14)
Pay $0.25
Reach Floss Product $1.00
$1/2 Reach Floss Product printable
$1/2 Reach Floss Product printable
Pay $0.50 each WYB 2
Yardley Bar Soap $1.00
$1 off Yardley Bar Soap or Shower Gel, exp. 4/6/14 (SS 01/26/14)
Pay $0.75 ea wyb 4