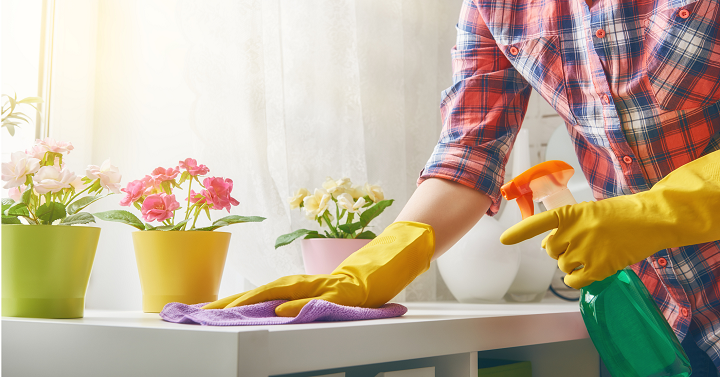 It's officially spring!! Who's ready to get the spring cleaning started? The beautiful weather has me itching to get some cleaning and organizing done! I've put together my have to do list and added these top forgotten places to it!
The Closet Floors, Shelves and Walls – now is the perfect time to pull everything out of the closet and clean it from top to bottom! Don't forget the most forgotten place in the closet, the walls. Believe it or not, these collect dust and hand prints all over them.
Garbage cans – maybe you're thinking I always clean those but do you get your big street garbage can as well? This one often gets forgotten but needs a good soaking and scrub both inside and out.
The Couch Cushions – this one is at the top of my list because they need a good scrubbing. Don't forget to vacuum between the cushions as well as move them and get underneath.
Behind Furniture – this including the piano! Lots of dust collects back there. Move everything that sits against the walls and wipe them down freeing them of all the months of dust and cobwebs that have collected.
Top of Door Frames – I'm not tall so often times I forget to look up and see things that need to be cleaned but this is a great place for dust to sit. Grab a cleaning rug and wipe down your door frames this spring.
What's on your list? Do you get these top areas that are often missed? Make the time to get your cleaning down and including everyone in the home!