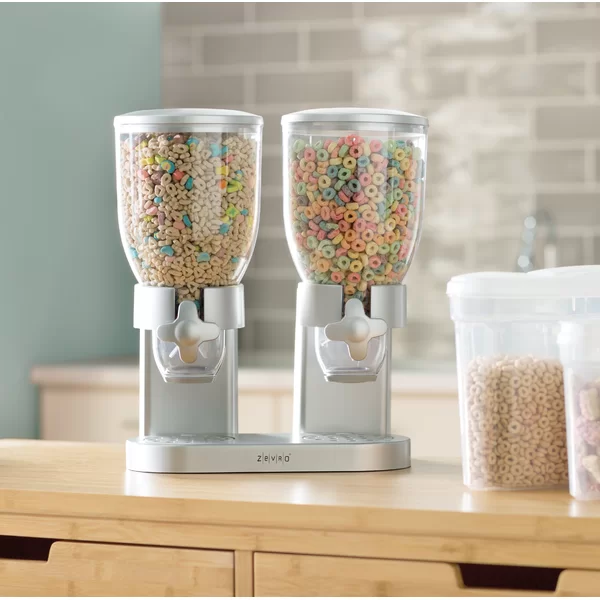 It's always a good time for cereal! Head to Wayfair and get the Double Cereal Dispenser for only $26.43! (Reg $41.04) This one features:
Each plastic container holds up to 17.5 ounces
Scratch-resistant and shatterproof construction
Promotes kids' independence and healthy lifestyles
Not recommended to accommodate powdered or fine grain products
And if you're purchase, you'll score FREE shipping so there's no extra charges!