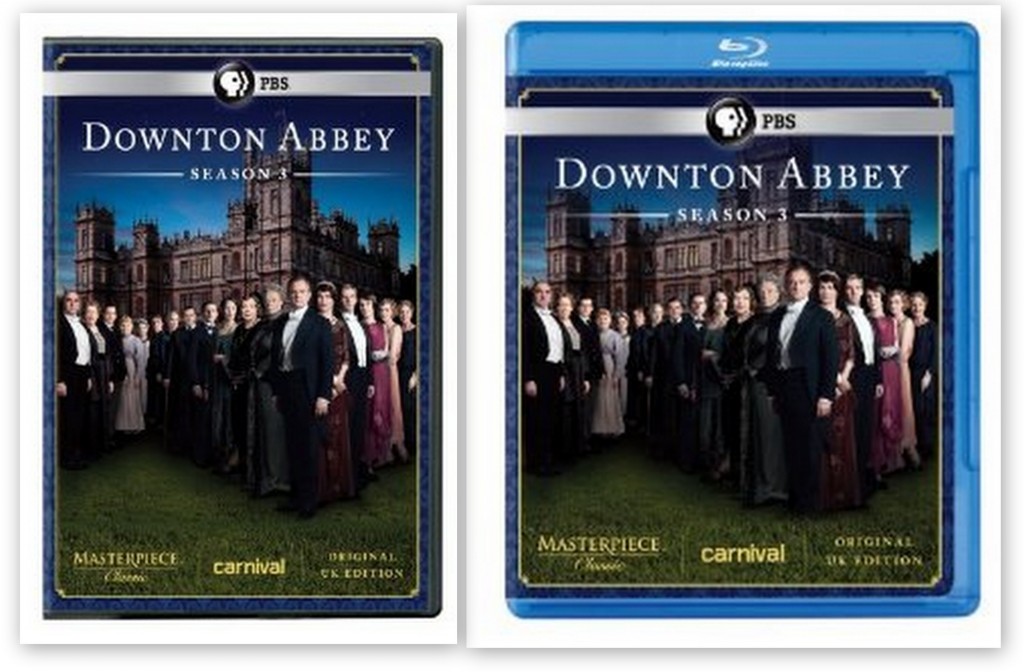 Heads up Downton Abbey Fans!!  If you're like me and just can't wait for each Sunday night episode of the latest season of Donwton Abbey you'll be happy to hear this news! 
Right now Amazon is taking preorders for Masterpiece Classic: Downton Abbey Season 3 DVD (Original U.K. Version) (2012) for $32.99 (normally $49.99) or blu-ray version for $36.39 (Normally $54.99) shipped.  This title will be released on January 29, 2013. That means you won't have to wait for at least the last three episodes!! 
Includes A Journey to the Highlands, the Season 3 finale!
PLUS, OVER TWO HOURS OF BONUS VIDEO
–    Downton Abbey Behind the Drama
–    Shirley MacLaine at Downton
–    The Men of Downton
–    Downton in 1920
–    Season 3 Christmas Special bonus episode "A Journey to the Highlands"
–    and much more!
This is the domestic U.S. release of the original, uncut U.K. broadcast version of Downton Abbey and is formatted for playback in North America.
You don't have to worry about missing a great price decrease because this item has the Pre-order Price Guarantee! Order now and if the Amazon.com price decreases between your order time and the end of the day of the release date, you'll receive the lowest price.  I just ordered mine!