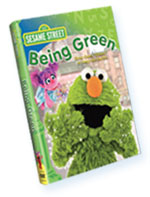 Earth's Best is has a new promotional offer available.  You can get a free Elmo DVD by doing the following:
Purchase 3 Earth's Best Sesame Street products (excluding frozen foods)
Complete the official Redemption Form, available on specially marked packages or click the link above to print the form directly from our website.
Mail your redemption form with proofs of purchase, plus $1.49 for shipping and handling.
Since this doesn't exclude the baby food jars you could buy three of those. I think they are about $0.79 each at Walmart. Then submit the UPCs for this offer.  Sounds like a cheap gift for a little one 🙂 Sorry guys! I misread the form. It has to be Earth's Best Sesame Street products. The jarred food is not a Sesame Street product.