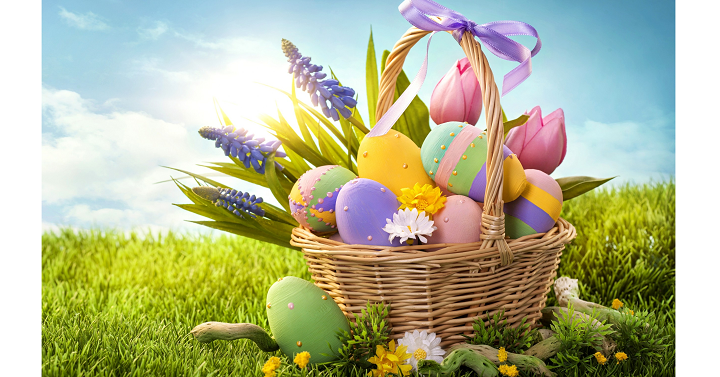 Easter is quickly approaching and you're running out of time to get everything you need from the store! I thought it might be a good deal to give you some cheap and simple ideas of things you could put in your child's Easter basket this year.
Babies:
Teether
Pacifier
Board Book
Stuffed Animal
Blanket
Egg Shaker
Onesie
Finger Puppets
Swimsuit
Summer Hat
Toddlers
Sensory Balls
Umbrella
Board Books
Bubbles
Music Shaker
Bath Toys
Finger Paint
Whistle
Glow Sticks
Fake Bugs
Stickers
Sippy Cup
Children 3-5
Playdough
Magnifying Glass
Hair Bows
Sidewalk Chalk
Watercolors
Crayons and Coloring Books
Chapstick
Coin Purse
Bubble Bath
Stick on Earrings
Mini Flashlight
Kids movie
Children 5-7
Toy Figures
Slime
Doll
Craft Kits
Microscope
Soccer Ball
Gum
Temporary Tattoos
Small Toy Cars
Bath Bombs
Wikki Stix
Twist Pencils
Puzzles
Children 7-10
Putty
Art Set
Books
Sunglasses
Chapstick
LEGO's
Butterfly Growing Kit
Finger Nail Polish
Card Games
Beads
Gift Certificate
Movie Tickets
Pre-Teen
Earbuds
Makeup
Earrings
Gift Cards
Keychains
Posters
Blanket
Brain Games
Books
Phone case
I want to hear what you plan on putting in your kids Easter's Baskets! Do you have a tradition you do for them or just kind of whatever they're into that year?!?