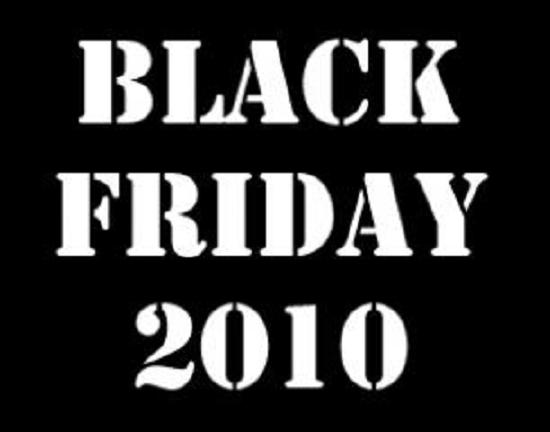 It's hard to believe Black Friday is only  few days away.  It's been a long time since I have gotten up early to hit a Black Friday in-store sale.  In fact, last year my BF deals were all online deals. I expect this year will be the same way.  Except for my husband, who is getting up early to shop at Lowe's and Home Depot for  a few things we need around the house.  That leads me to the first tip for making the best of your Black Friday Shopping:
Make a list of what you need:  The fact is that it is very easy to get carried away by all the "Black Friday deals."  This can easily lead to overspending.  So make a list of the things you need to buy.  You will also need to prioritize this list, so you don't miss out on the item you really needed to get.
Do some prep work and scan the ads:  Save yourself a LOT of time and money by scanning the Black Friday sale ads.  Doing so will help you spot the best deal.  It will also narrow down the stores you need to visit.
Bring a friend and divide and conquer:  Shopping with someone else helps make the experience more enjoyable and also more efficient.  By shopping with someone else you can split your shopping list and get what you need in less time.  If you can both wear cellphones to communicate while in the store.
Don't forget your coupons and sales flyers.  As you are making your list don't forget to search for coupons for the items that you are hoping to buy.  There may be store coupons or manufacturer coupons available.  Clip them and attach them to the sales flyer for the store where you intend to use them.  If you are intending to price match any offers make sure to ask in advance as some stores won't price match limited supply or "timed" sales.
Shop Comfortably:  It is the end of November, so dress comfortably and warmly.  Wear comfortable shows as you will be on your feet while you wait in line to get in, as you wait to pay, etc.  Bring some snacks and water to hydrate yourself.
Having said that, what is your own plan if you are shopping in stores this coming Friday?  or are you shopping mostly online?