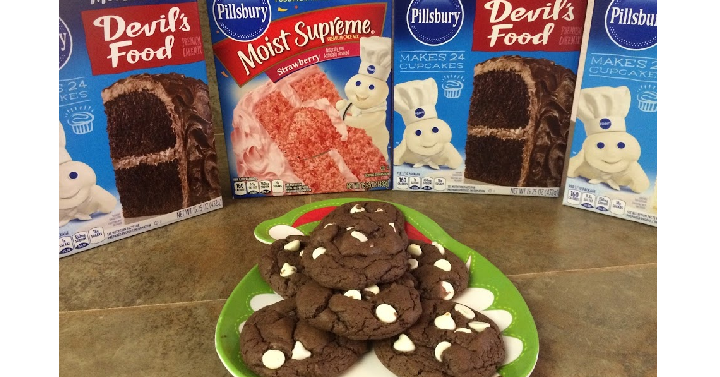 I love making cookies, especially at this time of year. I turn on a little Christmas music and get baking. I had to share with you one of my most favorite cookie recipes. These cake mix cookies are AWESOME. What makes them awesome? They are fool proof. Seriously. It requires little ingredients, not a lot of time, and they turn out great! You can also make them with a variety of cake mixes and add in different candies, chips and sprinkles. YUM! Kids can even help with this recipe. I like to have them help me with these cookies for Christmas Eve. Then we leave a few out for Santa. I hope you enjoy these as much as our family does.
Ingredients:
1 Package Dry Cake Mix of your choice
1/3 Cup Oil
2 Eggs
Directions:
Mix all ingredients together well with a fork or spoon. Roll balls into 1-1 1/2 inch balls. Place on a greased cookie sheet. Bake at 350 for 10 minutes. Don't over bake. Once they start to crack on top they are done!
**You can mix and match cake mixes and add ins. Try making a devils food cake mix with mint chocolate chips. You can also get a vanilla or lemon cake mix and add in sprinkles or butterscotch chips. Try a chocolate cake mix and add in crushed peanut butter cups. There are so many different ways to make these and they are always yummy!