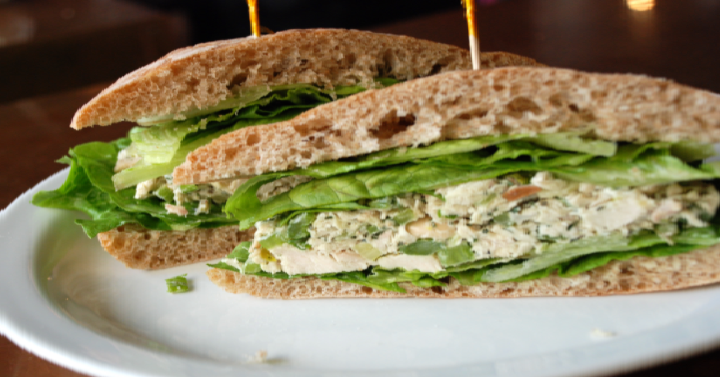 It's spring and I love eating light and healthier food options. I love recipes that don't require a lot of prep and can easily be eaten in a variety of ways. This chicken salad is just that. You can make it into a sandwich, put it in a pita, add it to a green salad mix or just eat it plain with crackers. I hope you enjoy it as much as I do!
Easy Chicken Salad Recipe
3

tablespoons

mayonnaise

2

tablespoons

plain Greek yogurt (Add more if needed)

1

teaspoon

dijon mustard

1/4

teaspoon

onion powder

1/4

teaspoon

kosher salt

1/4

teaspoon

pepper

3 Cups or 10

ounce

(1 can) Chicken Breast Shredded into bite size pieces

1/2

teaspoon

dried dill (optional if you like the taste of dill)

Add in any of the following that you would like:
3/4 cup celery diced
dried cranberries
chopped pecans
chopped grapes
chopped granny smith apples
Mix everything together and do a quick taste test. Sometimes I need to add more yogurt or mayo to make it moist. Add more onion powder and mustard to your liking. Then refrigerate for an hour prior to serving. Enjoy!