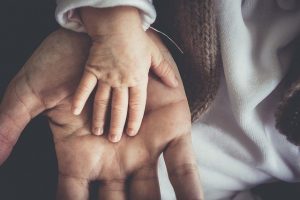 May is more than half over already! Can you even believe that?! The start of Summer always makes me think of Dads! With all of us having so much time at home, I think that the best types of Dad gifts are going to be homemade Dad gifts!
We have been having fun making all kinds of fun crafts and filling our time with creative activities. These easy DIY Father's Day gifts are going to be the perfect activity to keep the kids busy over the next couple of weeks though! Plus, there's nothing better than the look of pride on your kids' faces once they complete a special project like these. 
Easy DIY Father's Day Gifts
Whether Dad has a man cave that needs decoration, or if he just enjoys a beer at the end of a hot day, he needs to have beer coasters on hand! These DIY Beer Coasters are awesome and Dad is going to love them. 
Is Dad a fisherman? He will absolutely love it if his kiddos made him this Gone Fishing Wood sign?  
If Dad loves comic books, look no further for the perfect Father's Day gift for him! This comic book pencil cup is fun and brings his favorites close to him each and every day. 
No need to head down the card aisle and spend a fortune on a Father's Day card. These homemade Father's Day cards are so stinking cute and Dad will love them even more. 
Oh my goodness, Dad will definitely love this Teddy Bear Card! The kids can make it their own, plus add their photo! 
Have fun making the greatest gifts for Dad!