This year my six year old asked if we could decorate the house for Halloween.  I am not crafty at all and I also don't have the home decorating gene.  But I still wanted to do something that would be fun for the kids and easy for me.
Last year we carved pumpkins, but that was too much work for me.  Probably because I had to carve all of the kids pumpkins for them.  So this year I wanted something less labor intensive and decided to go for Painted Pumpkins instead.  After looking around for ideas, I found an article on Family Circle Magazine about 12 ways to decorate with painted pumpkins.
Painting pumpkins is very easy.  All you need to do is find the image you want to imprint on the pumpkin.  I use ClipArtGuide to find the images I wanted.  I then enlarged them and then cut them out.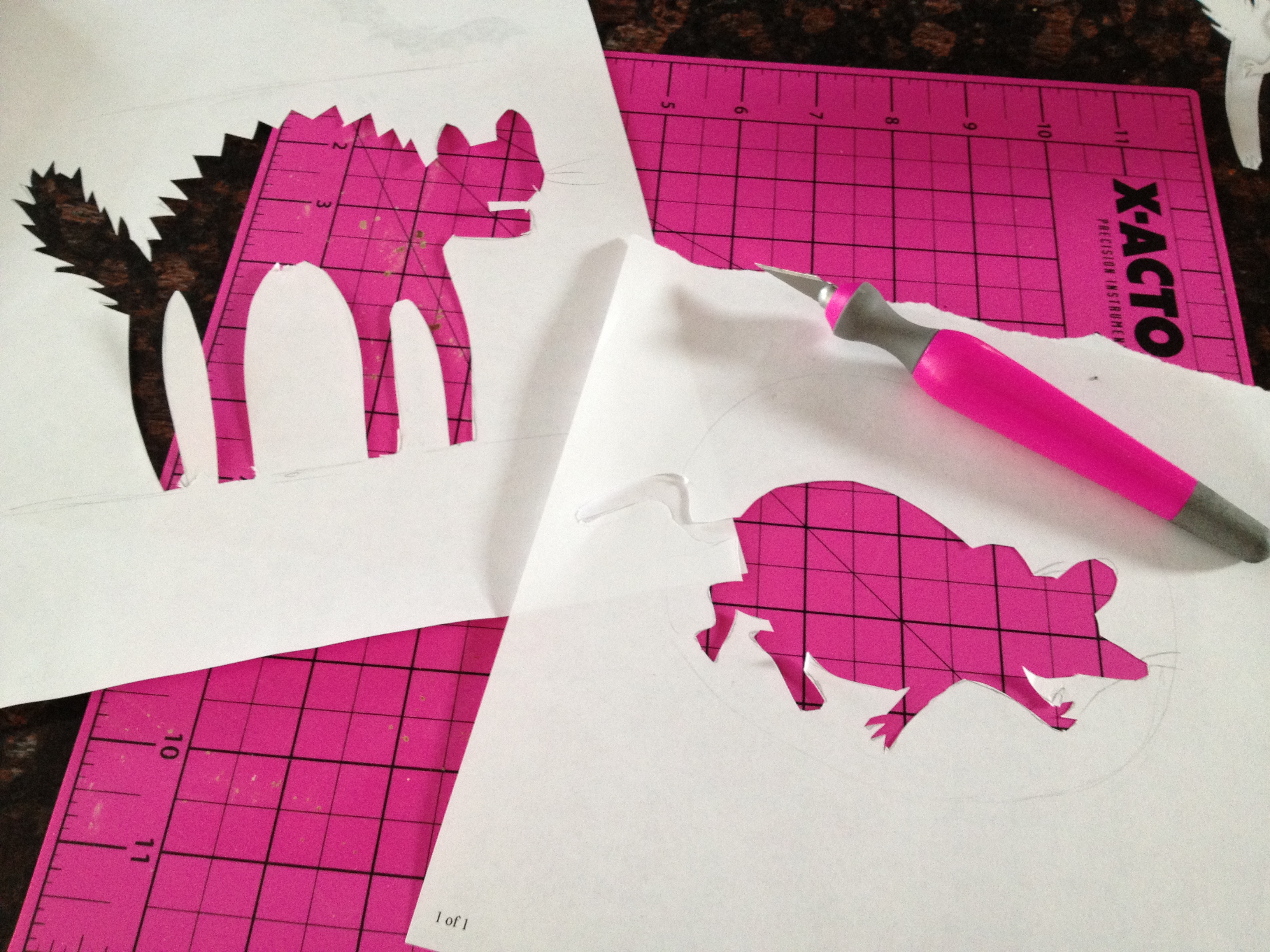 The instructions online said to use a grease pencil (?) to trace the image on the pumpkin. But I didn't have that so I used a washable black marker instead since I was going to paint the images black.  Then painted them with regular black paint.  One tester would be enough to paint this and I did buy at Walmart small painting brushes to get the details.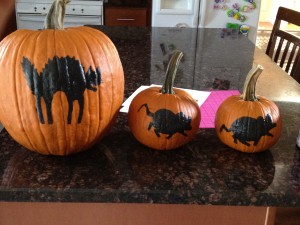 The Bats were easier to paint and the kids had fun doing those: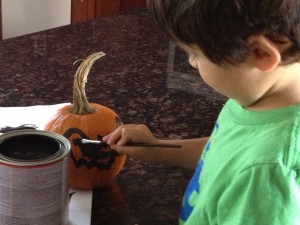 Both of my sons need haircuts!, LOL!
And this is how my house front looks like now: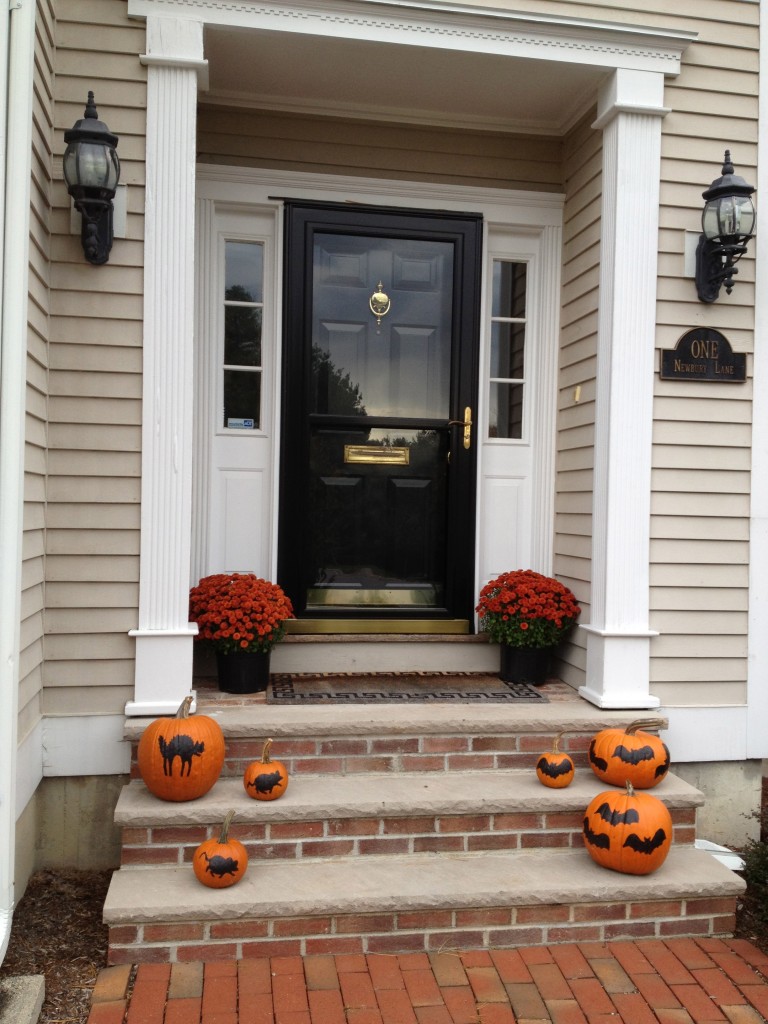 So, that's how a non- Martha Stewart Type gets some fall decorating done without breaking a sweat!  You can do it too.
Disclosure: I am an official Walmart Mom. Walmart has provided me with compensation in return for my time and effort spent creating this post. My participation in this program is voluntary and my opinions are always my own.