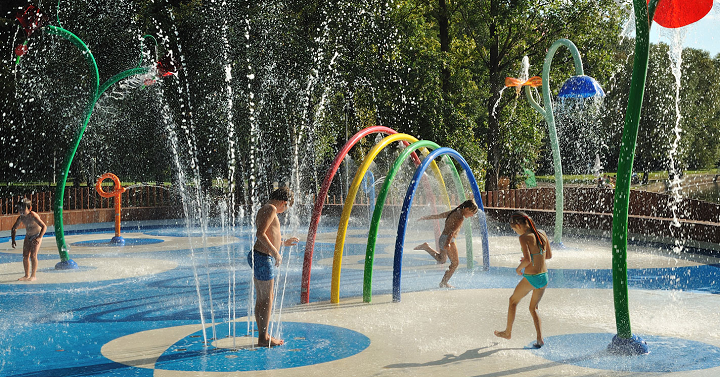 I know summer is just about up for some of you but we still have a whole month to go which means still lots of time to hit the park, splash pad and even the beach! I've found some yummy food I throw together in the morning so we can spend more time outside enjoying ourselves without hitting up the fast food joints 😉
Homemade lunchables – I'll put together crackers, meat (sometimes pepperoni's) and cheese sliced up and ready to make sandwiches with some yummy fruit. This is one of our favorites.
Roll Ups – this can be with tortilla shells some meat and cheese or go carb free and wrap up a pickle with some cream cheese spread and deli meat.
Kebabs – I'll through some cucumber slices on there with some olives, meat and cheese for the kids but you can get real creative with this one.
Energy Bits – you're out in the heat and the kids are running around have fun so these are the perfect quick bit to snack on while playing. This is one of my favorite recipes Thanks to Smashed Peas and Carrots.
Salad – this is one I usually have – I'll throw it into a cup with a plastic fork and put my dressing in another container. You can also do the salad in a jar trick too.
Sandwiches – this is a pretty given but I wanted to list it just in case. This includes anything from PB and J, peanut butter and honey, meat and cheese, tomatoes and mayo and more. Find your favorites and pack them up!
Chicken Salad – I usually have this or tuna fish (sandwich style without the bread) and will slice up celery to eat it with. Just use the celery to scoop it up and enjoy.
I sure hope you've enjoyed making memories this summer with your family while saving money! There's so many things you can do that's free and still fun for everyone – get creative and PLAN AHEAD – one of my best tips!