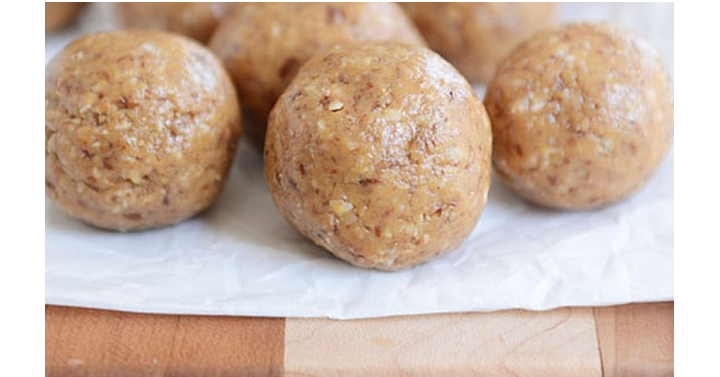 Are you looking for more protein in your diet? We sure are! My kids are hungry all of the time. We decided to add more protein in our daily eating and it makes such a difference. I found these super yummy high protein energy balls that my kids absolutely love. You can add them to lunches or have them for after school snacks.
THE BEST ENERGY BITES
By Mel's Kitchen Cafe ( you can check all of her notes here on her site!)
INGREDIENTS
 1 cup (3.5 ounces) old-fashioned oats
 1/3 cup (1.25 ounces) ground flaxseed meal
 2/3 to 1 cup (6-9 ounces) nut butter (see note)
 1/4 cup (3 ounces) honey
 Dash of vanilla extract
 Pinch of salt (more to taste, if needed)
 Add-ins: mini chocolate chips, shredded coconut, chopped nuts, dried fruit, chia seeds, etc.
INSTRUCTIONS
In a food processor, add the oats and process until coarsely chopped. If you don't have a food processor coarsely chop the oats in a blender and add to a bowl.
Add the flaxseed meal, nut butter, honey, vanilla and salt. Process/mix until the mixture comes together into a soft but not overly sticky ball.
If the mixture is overly dry, add nut butter a tablespoon at a time and process/mix until the consistency is soft but not overly sticky or crumbly.
Remove the blade from the food processor, if using. Add any add-in ingredients, and mix with your hands until evenly combined.
Roll the dough into small balls (I use my small cookie scoop – #60) and place on a parchment-lined baking sheet or tray. Refrigerate until firm enough to stack in a lidded container or in a bag. The energy bites can be frozen for several months or refrigerated for a week or so.