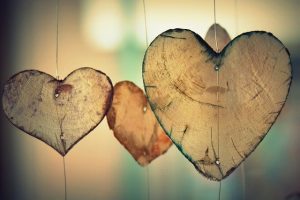 What are you plans for Valentine's Day?  Valentine's Day is on a Friday this year. Are you planning on going on a date night?  Or, perhaps are you wanting to go away for a romantic weekend? There are so many opportunities for things to do for this Valentine's Day, but there are 2 things that are certain.  It will be busy and it will be expensive! 
If you are looking for some easy ways to save for Valentine's Day, here are some of my favorite tips that should help regardless of what you want to do. 
Easy Ways to Save for Valentine's Day
Use Groupon.  Yes, I know I talk about it often, but I love Groupon for its great deals! I also love Groupon for the ability it provides to finding awesome new local places to checkout. This includes restaurants and hotels/resorts as well. If you are hoping to spend the weekend away, check out the Groupon Getaways deals near you and be sure to buy and book early!
Go at happy hour.  Just because you are celebrating Valentine's Day doesn't mean that you shouldn't try to save money at the same time. Head out for your Valentine's meal during happy hour and you will be thrilled at the money you can save.  
Go for lunch. One year a couple of years ago, my husband and I decided to enjoy a lunch date for Valentine's Day.  I found two benefits to this. Lunch, is, of course, cheaper which I'm all about. Additionally, there were very few people out enjoying their dates during the lunch hour, so no wait for us! 
Skip the drinks. Skip the drinks on your date night for Valentine's Day. Not only will this save you money, but you don't have to worry about paying extra money money for an Uber driver to drive you home safely. 
Go on a different date. Valentine's Day crowds means it is hard to have an intimate evening out and you often have to wait in line for a long time, if you choose to celebrate your Valentine's Day on a different date, you will save yourself a lot of hassle and probably a lot of money.  In addition to the crowds, many restaurants slim their menu and jack up their prices for the holiday.