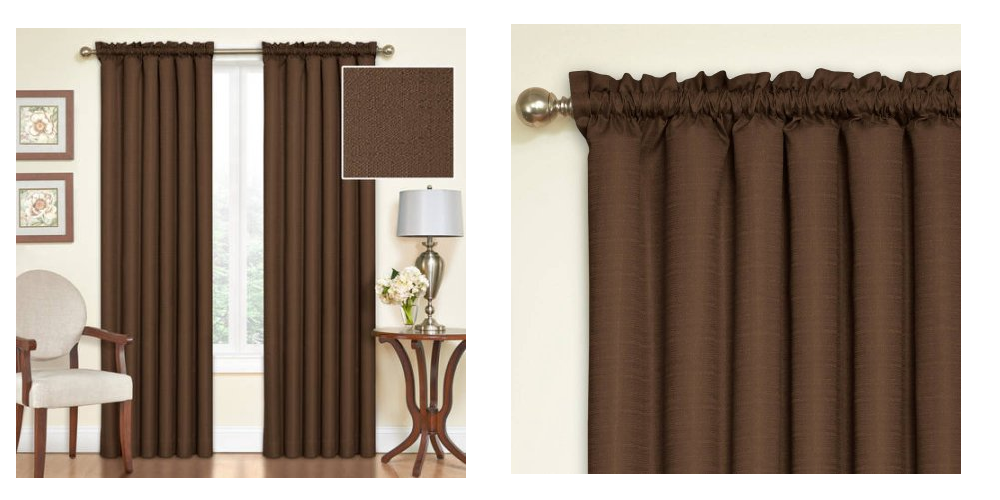 Blackout energy efficient curtain panels can actually save you quite a bit of money on your heating and cooling bills throughout the year, and they can be a wise investment. Plus, they're a great idea for anyone who works nights and has trouble sleeping during the day!
WalMart has the light-reducing, noise-reducing and energy-saving Eclipse Samara Blackout Energy-Efficient Thermal Curtain Panels marked down to as low as $8.97! (42″ x 54″ panel in Espresso) The 42″ x 84″ panel is only $9.97, and other colors and sizes are priced around the same.
Opt for free store pickup to save on shipping costs!