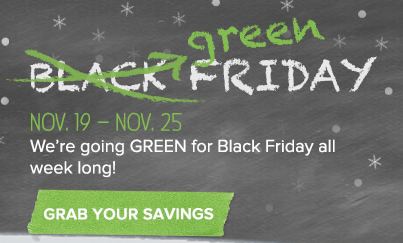 I shared with you yesterday that Plum Disctrict is offering a $40 voucher to Ecomom.com for $20.  Well, if you buy that voucher you can use it while taking advantage of the "Green Friday" sale Ecomom is offering through 11/25.  This sale involves the following automatic discounts:
$20 off orders of $50-$99
$40 off orders of $100-$199
$80 off orders of $200+
Since the discounts are automatic you can still use the voucher which works as a promo code.  Shipping is free on orders of $50 or more.  So you could spend $100, get $40 discounted automatically.  Then use the Plum District voucher (which you paid $20 for) and pay an additional $20 at checkout.  That would bring your total out of pocket expense to $40 for a $100 purchase.
Thanks Thrifty Mama!