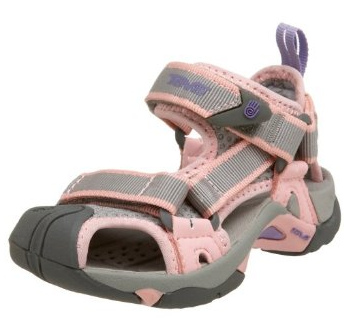 Endless has a sale going on on sandals and there are sandals available for everyone.  I found these Teva Toachi Sandal (Toddler/Little Kid/Big Kid)
for $23.  Endless offer free two-day shipping (and free shipping for returns as well.  Other finds I came across:
Teva Omnium Sandal (Little Kid/Big Kid)
for $28.98 (they have boy colors)
Robeez Soft Soles Kids' Sneaker
for $11
Stride Rite Glitzy Petz Sookie Sneaker (Toddler/Little Kid)
$23
Skechers Twinkle Toes Shuffles Glitterazzi Sneaker (Little Kid/Big Kid)
for $21
Here are all Kids Shoes 45% off
sorted from price low to high.  You can also sort by brand.  I even saw some shoes that would be great for back to school.