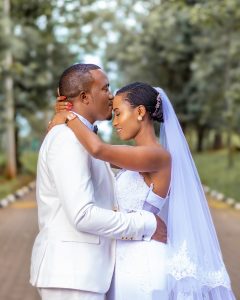 Yesterday we talked a little bit about ways that you save save money on a wedding. Those savings tips were great because the focus was keeping your wedding higher end while saving some money along the way. Today we are going to talk about even more ways to save money while planning a wedding. 
These tips can help you figure out where you can cut corners and save money on your special day, while still keeping it wonderful! 
Even more Ways to Save Money While Planning a Wedding
Shop Clearance
If you are willing to be open minded with your wedding dress and your wedding party attire, you can save a considerable amount of money by hitting the clearance racks at bridal stores. 
A few years ago, my sister in law was getting married and wanted her colors to be white/black/teal. We went shopping at David's Bridal and found teal bridesmaid dresses at $30 each!! Talk about a steal! 
Change Your Venue Ideas
I got mArried at a park and it cost $0 to reserve the space. ZERO. It was a lovely park with a beautiful surrounding (no roads nearby, etc), so it was perfect for my nature themed wedding. Of course, I've been married for a long time now and I know that some parks do charge rent for reserving a section, but oftentimes it's in the $100 range. No where near the thousands you have to pay out for some venues. 
Find a New(ish) Photographer
Hiring a new(ish) photographer can mean a savings of THOUSANDS of dollars. Don't be afraid of a newer photographer though. I know a lot of AMAZING photographers that aren't actually photographers. With the explosion of Instagram, photography is a huge hobby and a booming start up business for many people. Just because someone is new to the photography business doesn't mean that they won't be a  great photographer.