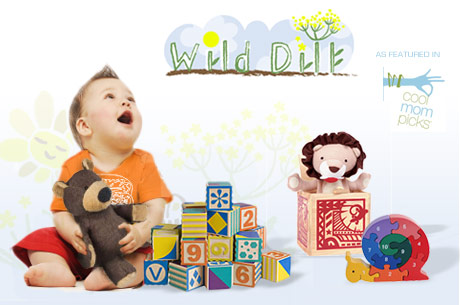 Here is a great deal if you are looking for a way to save money or organic or Natural products.  Eversave is offering a $35 voucher to the store Wild Dill (can be redeemed online too) for $12.  But you can get it for only $5 by following these steps:
Get a $2 credit on your account when you sign up to get their email newsletter via email.
Get a $5 credit when you use the code BRANDCATION at checkout.
That should make what you pay for this voucher only $5!  This voucher can be redeemed online and I looked at shipping rates and they were $7.50 on orders less than $65.  The store has some neat Imagiplay puzzles.  This deal is showing as a side deal for the city of Chicago, Boston and most other cities available.
Thanks New Life in the Homestead!