Head over to Kohls.com to snag some great deals on clothes! Clearance items are already marked 60% to 80% off, but you can use these codes for an extra discount:
HAPPY – Extra 20% off orders of $100 or more
NEWYEAR – Extra 15% off orders under $100
You'll also qualify for free shipping if your order is $50 or more, and you can save even more if you have Kohl's Cash to redeem.
Here are a few deals I've spotted so far…
Jennifer Lopez Pieced Ponte Dress
$17.00 (Originally $70)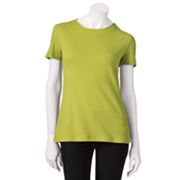 Croft & Barrow® Essential Solid Tee
$2.72 (Originally $16)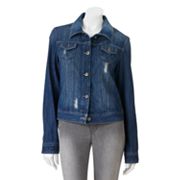 Mudd® Distressed Denim Jacket
$12.75 (Originally $50)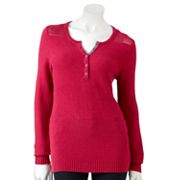 SONOMA life + style® Textured Henley Sweater
$12.24 (Originally $36)
The final prices I listed above are after the 15% off NEWYEAR code. If your subtotal is $100 or more, though, you'll save 20% instead!
Be sure to check out all of the clearance items at Kohl's right now. Try out the codes and see what kinds of deals you can snag!
Make sure you check out some other great ways to find cheap clothes!