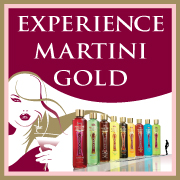 That was quick! this promotion ended today at 5pm EST.  But don't miss out on Martini Gold Savings.  Become a Fan of Martini Gold and click on the "Fan Rewards" Tab to download a coupon for buy two get one free Martini Gold.  In addition to this you can also enter to win tickets to Fashion Week 2010 in NYC.

Here's a great freebie being offered by Martini Gold.  Become a Facebook Fan of Martini Gold. Share your favorite Martini recipe and they will mail you a free Holiday six pack of Martini Gold.  After you post the recipe, keep an eye on your Facebook Inbox as you will be contacted to get your mailing address.  This offer is open to US. Addresses only.
Huge thanks to reader Joanne for sharing this freebie.  She also shares that she already received her freebie.
Edited to add: The recipe needs to use a Martini Gold product or it doesn't qualify. Thanks Leanne!