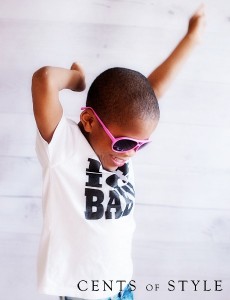 Why should we get all the stylish stuff?!
If you want some cute tees and accessories for the little ones, make sure you check out the Cents of Style Fashion Friday sale today! Children's items are 60% off when you use the code RADKIDS!
Tees are regularly $24.95, so just $12.48 after code. You can also grab some cute girls sandals for $9.98, necklaces for $6.48, and a head wrap and fingerless glove set for $2.50! As always, shipping is free from Cents of Style.