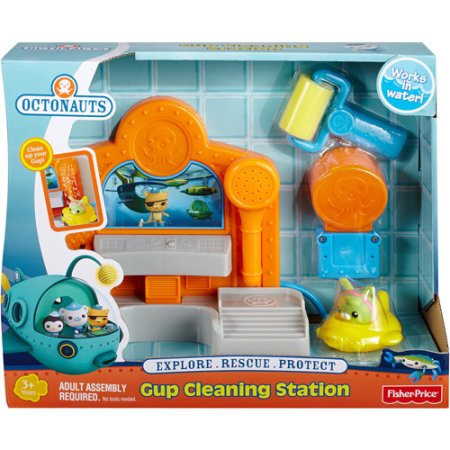 Get the Fisher-Price Octomauts Tweak's Gup Wash for just $8.58! (Reg $16.97) Remember you can select to pick it up in-store so you're not having to pay for any shipping cost. This toy features:
Clean up your Gups!

Use the foam roller to soap up the Gup!

Squeeze the pump to activate the shower!

Includes suction cups to secure your station to the tub wall!

Includes a mini Gup water-squirter, cleaning station, roller and suction cups
**Shipping is free when you spend $50 or more.