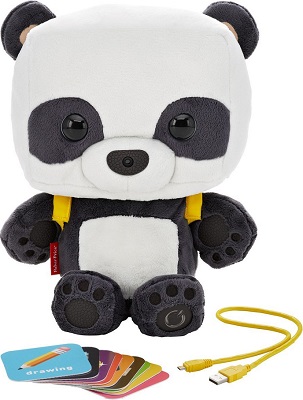 Looking for a great new educational toy for the kids? This Fisher-Price Smart Toy Panda is available on Amazon right now for ONLY $30.54 + FREE Shipping! This Smart Toy listens and adapts to your child to figure out their favorite activities. With the help of voice and image recognition, Smart Toy recognizes your child's voice and his Smart Cards so your child can choose what they want to do!
Product Features
Voice Recognition: Talks and listens and remembers what your child says-the two of them can have actual conversations!
Image Recognition: Visually recognizes the 9 Smart Cards included so your child can choose activities like stories, games and adventures!
Learns your child's favorite things and activities
Knows when you toss him in the air (with a little help from his accelerometer)
Knows the time of day, weather and world events
There is also a Fisher-Price Smart Toy Monkey available for $30.26.