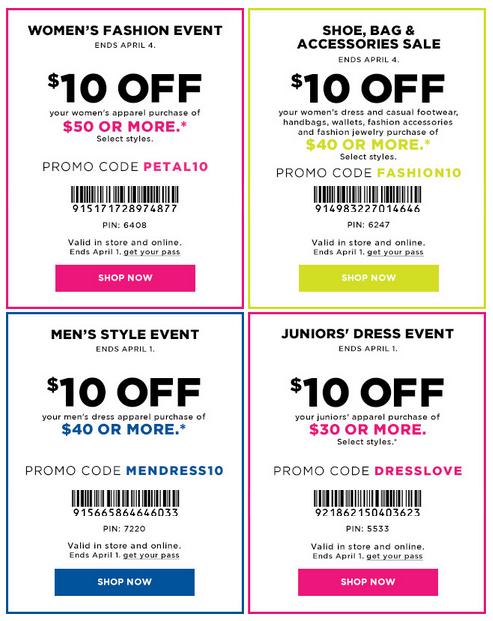 Kohl's shoppers rejoice! There are five new Kohl's codes that can each save you $10:
PETAL10 — $10/$50 women's apparel purchase
FASHION10 — $10/$40 women's dress and casual footwear, handbags, wallets, fashion accessories, and fashion jewelry purchase
MENDRESS10 — $10/$40 men's dress apparel purchase
DRESSLOVE — $10/$30 juniors' apparel purchase
KIDSALE10 — $10/$30 Kids Apparel Or Shoe Purchase
You can stack these department codes with these sitewide codes for extra savings!
SPRING15 — 15% off all orders
SPRING20 — 20% off $100
Kohl's card holders can get an extra 30% off with code BUNNY30 and FREE shipping with code FREE4MVC!