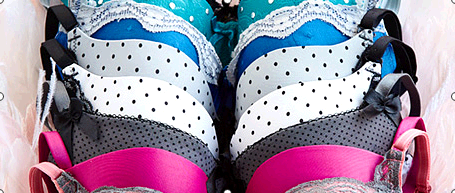 Today, Zulily has perty and flirty bra and panty sets on sale for only $8.99 – just in time for Valentine's Day…
There are some adorable sets from 5th Avenue, and some of them were originally as much as $50! All of these sets are only $8.99 right now, though, and you could even score them for FREE if you get someone else to sign up and make a purchase at Zulily! These would be great for any of you ladies out there that need some new undergarments that are pretty as well as functional.
You can also get a BJ's Wholesale Club membership for only $25 – half off! – form Zulily today!