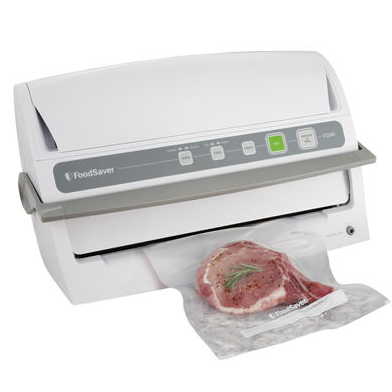 So you buy your meat in bulk to save money but then what? Eat chicken for every meal until it's gone? The best option is to get one of these vacuum sealing systems to freeze your meat properly so it will last longer. Right now Foodsaver hs their FoodSaver V3240 Vacuum Sealing System for just $49.99 when you use coupon code SAVE20 at checkout. Plus you'll get FREE Shipping!
This system comes with 1 – 11″ x 10' FoodSaver® Vacuum-Seal Roll, 3 – Quart Size FoodSaver® Vacuum-Seal Bags, 2 – Gallon Size FoodSaver® Vacuum-Seal Bags and 1 – Accessory Hose.
**If you have a hard time finding this product just do a quick search for it at the top of the page.