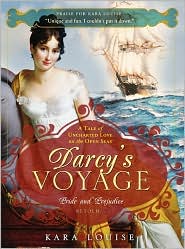 Here are four free Kindle Book Download currently available. I don't know guys, I think I am going to take a break from posting these, I think you probably have more free books that you can read, lol:
Love Me If You Must (Patricia Amble Mystery Series #1)
Darcy's Voyage by Kara Louise
Michal: A Novel by Jill Eileen Smith
She Walks in Beauty by Siri Mitchel
Remember that you do not need a Kindle e-reader to be able to read this book. You can read it on your PC, iPhone, iPad
, Blackberry and Android. Just download for free the appropriate application to be able to do that. Amazon changes prices without notice, so make sure to check that the kindle price it is still $0.00 before you start downloading this book.