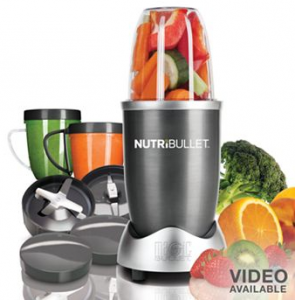 Hey, Kohl's shoppers! We've got a bunch of Kohl's coupons to stack right now!
HOMESALE10 – $10 OFF $50 for Home Goods
JUST4U – $15 OFF $50
SUNNY – 15% OFF Site Wide
SHIP50JULY – Free Shipping over $50
Check out this NutriBullet 12-pc. 600-Watt Superfood Nutrition Extractor & Blender Set
! It was originally $119.99, but it's on sale right now for $89.99. Use the four codes above and the price drops to $52.24 with free shipping!
If you have a Kohl's charge, you can use the code BEACH30 and save even more!